Our team at Bitcoin Cash Please proudly introduces Hush Your Money; the inaugural campaign of the all NEW Causes Cash Volunteer Funding Platform.
Please take a moment to check it out here:
https://causes.cash/@BCHPlease/hush-your-money-60aabe8b
(your honest feedback will help us BUIDL faster and more effectively)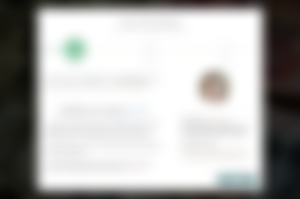 This is NOT just another Flipstarter. It's the inaugural campaign of a Volunteer Funding Platform for the open fund raising and accountability of Bitcoin Cash (BCH). Causes Cash is where Patreon meets Open Collective, wrapped in the trustless assurance of Flipstarter.
For better or worse, $6,001,007.56 Tether (USDt) have been recently minted as SLP tokens. Most notably, these Tether SLP tokens CANNOT be censored (with address blocking) like their Ethereum counterparts. This alone presents an exciting opportunity for migrating Ethereum's current $8,617,328,861.70 (or 64% of ALL Tether tokens) over to Bitcoin Cash; and with it the migration of its users. (source: https://wallet.tether.to/transparency)
Unfortunately, advanced blockchain analysis can still result in targeted censorship attacks; especially when dealing with centralized and/or custodial service providers (eg. exchanges). All Tether tokens in circulation today suffer from a total lack of fungibility; fortunately this is a problem that ONLY Bitcoin Cash is ready to solve.
Now is the perfect time to introduce CashShuffle & CashFusion for SLP tokens.

This project was chosen specifically because our team believes it offers the greatest potential for driving the most adoption during this impending bull run cycle. Our long-term goal is to make SLP the default protocol for ALL stablecoin money transfers. Ambitious from the start, this project has 3 main goals along with 3 stretch goals:
Introduce Tether (USDt) SLP token shuffling

Introduce serverless communications protocols for CashShuffle & CashFusion

Introduce instant shuffling (< 5sec) using trustless liquidity providers
For more information, please visit the campaign page:
http://causes.cash/@BCHPlease/hush-your-money-60aabe8b
NOTE: Causes Cash is still very much a work-in-progress; so your feedback is absolutely critical at this stage in helping us shape the nascent platform.
Causes Cash is 100% non-custodial and trustless.
(you maintain control of your private keys at ALL times)

Causes Cash allows you to pledge as little as $0.01 to a campaign.
(and you can cancel your pledge at any time before fulfillment)

Causes Cash works on ANY device, including Android and iOS.

Causes Cash is 100% FREE FOREVER!
---
Are you looking for experienced, professional support in creating a successful Volunteer Funding Campaign of your own? Get in touch with our team on Slack https://join.slack.com/t/bchplease/shared_invite/zt-e7jj03j5-vJbe47kNrPBjTgTXwLNRkA

OFFICIAL STATEMENT — On November 15th 2020, in the event of a chain split, the Causes Cash team will continue BUIDLing & supporting the non-IFP chain along with the BCH symbol.
#NOTAX #MakeBitcoinCashAgain #BUILDBCH

If you ❤️ what we're doing here, please consider donating BCH to support the growth of our new platform qrz4zlgjsqu0gu9xaayrrrlrttyv85xxzslp43veu6. Any and all funding expenditures will be reported transparently on a monthly basis.
---
Photos courtesy of Unsplash