Overview BitcoinCash Ecosystem 2021...🚀---🌑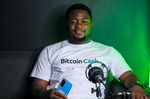 Here is a list of some projects, Platforms, Services, Tools, and Bussines on Bitcoin Cash ...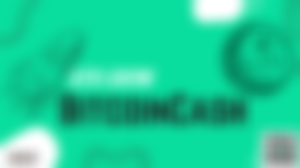 Venezuela workers: https://venezuelaworkers.com/
A platform where you can earn bitcoin cash for your services and hire top talents for any job.
SLP Protocol : https://simpleledger.info/

Simple Ledger Protocol allows creation, trading & management of tokens on BCH blockchain. Fast & costs only fraction of a cent for each transaction.

Mint.Bitcoin.com : https://mint.bitcoin.com/

An open source & non custodial token minting tool enabling creation of custom SLP tokens. Takes seconds & costs a few cents.

SLP Dividends Tool : https://tools.bitcoin.com/slp-dividend-calculator/

An automated tool for sending dividends to SLP token holders in the form of BCH or other tokens based on how much of total token supply each address holds.
Satoshi Dice : https://satoshidice.com/

A popular & provably fair on chain Bitcoin Cash game. Allows players to bet on the roll of a dice and win BCH prizes.

Blockchain Poker : https://blockchain.poker/

The the easiest way to play poker instantly, anonymously and with real BTC & BCH. Tournaments are happening 24/7 & players receive free Bitcoin Cash to get started.

BCH.games :https://bch.games/

A frictionless Bitcoin Cash gaming platform. Privacy focused & provably fair. Instant BCH deposits & cash outs.

Cash Games: https://cashgames.bitcoin.com/

An online casino where you can play slots, video poker, roulette, blackjack & other games using BCH. Instant cash outs & probably fair.

Playmo :Playmo.gg

A platform where users create and participate in prize matches in several formats including video game tournaments. Participate & win Bitcoin Cash prizes.

SpinBCH : https://spinbch.com/

A new Bitcoin Cash game where you can spin & win BCH. Deposits are instantly credited as the game makes use of 0-conf transactions.

GeoDrop.cash : https://geodrop.cash/

A map-based scavenger hunt game similar to Pokemon Go. It uses SLP tokens on the Bitcoin Cash (BCH) blockchain.
Bitcoin Cash Node : https://bitcoincashnode.org/

A professional, miner-friendly BCH full node that solves practical problems for Bitcoin Cash.
CashFusion :https://cashfusion.org/

Privacy for Bitcoin Cash Using CashFusion restores your freedom to spend money the way you see fit.

Cash Shuffle : https://cashshuffle.com/

is a fully decentralized coin mixing protocol that shuffles your Bitcoin Cash with other network participants. This shuffling process obscures your real spending and makes it difficult for chain analysis companies to follow your transactions.
Explorers & Network Analytics  🖧
BTC.Top

ViaBTC

HathrMM

BTC.com

Antpool

Bitcoin.com

Huobi

Prohashing

F2Pool

Foundry

P2Pool

Mining Ducth

SpiderPool

Binance

Poolin

Ckpool
Feel Free to Suggest more , Lets Grow BitcoinCash Together 😍

Thanks to @wisewizz