Why there should be a separation of religion and state?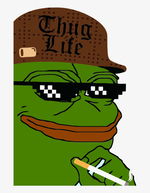 Disclaimer: This article is not intended to target any religion or group and is just a thought piece about politics and governance.
On 19th December 2021 Turkish Lira fell to 16.66 TRY to 1 USD where as at the time of writing this video it is about 12.45 TRY to 1 USD
However, on 1st September 2021 it was 8.28 TRY to 1 USD
Here's the 1 year chart of the TRY to USD chart

What we see today is the Second Turkish Lira, what happened to the first?
The First Turkish Lira was introduced in 1923 that replaced the Ottoman Lira, However the First Turkish Lira became so devalued that The Guinness Book of Records ranked the Turkish lira as the world's least valuable currency in 1995 and 1996, and again from 1999 to 2004.
So, in 2005 the government just removed 6 zeros from its currency and called it the second Lira.
Essentially in 2005 the Lira was 1 USD = 1,350,000 Lira but by removing the 6 zeros it became: 1 USD = 1.35 Second Lira
Which is just putting a fancy new cover over your broken down sofa.
Basically bad economics by the government, best summarized in the video by TLDR News Global video linked below
But basically, the President Erdogan refuges to increase the interest rate in response to the rising inflation as conventional economics suggests
Now at first it may look like it is some unorthodox method or bad economics or even a conspiracy of some secret information Erdogan may have that he thinks is in the best interest of the country and the people's well being.
Here's the article from Bloomberg where it is said that Turkish President Recep Tayyip Erdogan pledged to continue cutting interest rates, referring to Islamic proscriptions on usury as a basis for his policy.
Because, people's savings are getting eroded overnight just because of one man's religious believe.
If you check the video above you'll see the ground report where people describe their plight as they go to sleep and the next day the prices of basic things have increased.
Whereas the person responsible for destroying the lives of so many people is living comfortably.
Even if someone tries to fix the issue then he is removed from his position.
Does it really matter? Is some idea from thousands of years ago is more important than people lives.
But in case you are curious then here's the extract from the wikipedia article on Riba
Riba is an Arabic word that can be roughly translated as "usury", or unjust, exploitative gains made in trade or business under Islamic law. Riba is mentioned and condemned in several different verses in the Quran.
That is why many Muslim countries have the concept of Islamic Banking which is just a different was doing the same thing through the loophole of not calling it interest. Just think of it as grabbing your left ear by your right hand instead of grabbing you left ear by your left hand.
How mixing religion and politics is a bad idea.
Note: Again this article isn't against any religion or group and respects everyone's beliefs.