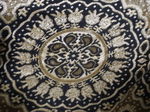 10/28/21
All of us has our own favorite food that can satisfy ourselves. Some like some salty foods, sea foods, sweet foods, oily foods, just pure vegetables and others just some meat.
Just like me, I also have my favorites that can satisfy my hungry stomach. I am not a pick eater though, I can eat some leafy vegetables and sometimes if we don't have money I just have to eat some rice. No viand, just pure rice.
---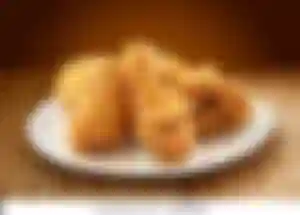 I like it best when paired with some spicy sauce or a gravy.

Those chicken joy that the Jollibee has is my favorite and I can finish six pieces of it. I like the juicyness and crispiness of their chicken joy. It's best when I eat it when it was serve because it's still hot and those crunchiness of the skin is what makes me to eat more of it.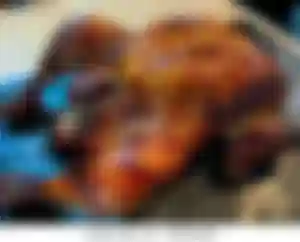 Another chicken meat 😋😋

When I was young, my father used to buy roasted chicken from Andoks. Their chicken is so delicious along with it's sauce.

Though my father came home late at night, we make sure that we stay awake when he arrives at home because he always bring that roasted chicken. He maybe a terror one but when it comes to food, he never failed to let us experience eating some delicious food.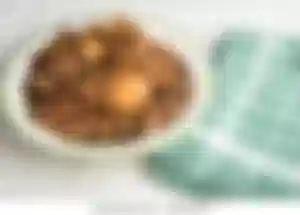 This is my favorite dish to eat in the evening. I like it of it's somewhat sweet as what my mother used to cook before. I also tried buying it in one of the carenderia near our house and they put a little amount of ketchup on it and that makes it more delicious.

This dish is so popular here in the Philippines. Everyone has different version on how to cook this and my mother's version is a little bit sweet.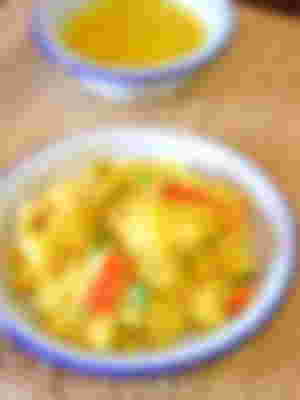 Maybe you're wondering what kind of dish this is. This a Maranao dish which is consist of chicken meat with a shredded coconut with lots of spices on it.

Usually we eat this during Ramadan together with our family. I like this when it's cook when so many chilis on it coz I love some spicy dish.

If you're curious on how this is cooked, you can search on YouTube and see different videos about it.
This is my entry on the writing prompt #20: Food made by @JonicaBradleye . This is my first time joining a prompt.
Thank you for reading!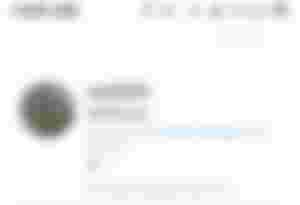 This is nash88 once again. Nice to meet you all.
I want to thank my very first sponsor @Sweetiepiee, thank you so much for the support. Ikinagagalak ko pong nakilala ka.