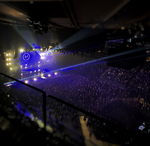 How is Tony Hawk's Pro Skater 1 + 2 game, which can be described as the return of the legendary skateboarding games? Let's see it all together.
Tony Hawk's Pro Skater 1 + 2 is a remastered version of the timeless skateboarding games Tony Hawk's Pro Skater and Pro Skater 2 games and combined under one name. I can say that it was one of the most enjoyable games to see again in today's world where remakes are frequent. As skateboard games are slowly losing their popularity and being pushed towards the dusty shelves of history, "I don't know those places, gardaş!" Tony Hawk's Pro Skater 1 + 2 makes us happy in this sense.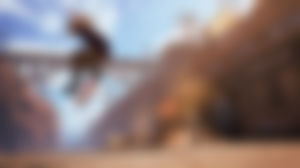 + Great music
+ Character customizations very detailed
+ Section variety and designs
+ Controller scheme and controls offer a comfortable experience
- It can take a long time to open with Epic Games Launcher.
PC, PlayStation 4, XBox One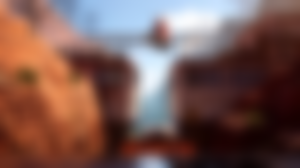 Tony Hawk's Pro Skater is a linear progressive game in terms of its 1 + 2 structure. It has a level system in the single player mode, and we progress by opening levels. There are some tasks we need to do in each level in order to open the chapters and progress in Skate Tours. The number of missions increases and diversifies in every map we open. Although not on every map, we also have some fixed missions that we encounter on most maps. For example, the game asks you to combine the word SKATE by collecting the letters scattered around the map in many maps. However, as you progress, it gets harder to collect these letters. In addition to this, in terms of the structure and design of the sections, secret tapes that you cannot get into all of them without learning the section are waiting for you in a remote corner of the map.
There is also a three-tier system that requires you to reach a certain score among the tasks you must complete in the chapter. Unlocking one map without performing most of its missions gets harder as you progress. This takes you from "If you do something more or less" mode in the first levels to "If you have come this far, you have solved something, try a little more" mode. It both creates an environment of ambition for the players who like to compete with it and prevents the player from progressing without fully mastering the basic mechanics of the game.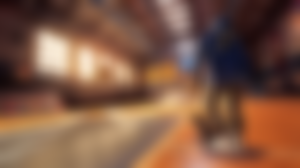 As you open chapters and complete missions, you earn experience points and game money. With these, you can customize your character and buy new skateboards. Again, you buy different looks and clothes for your character and personalize your look. In this sense, the game gets a little more branched out. Even if you play with Tony Hawk in the single player mode, you can play with many legendary skateboarders when you start multiplayer games. The customizations you make are only applied to the character you choose at the moment, so you have to decide which skateboarders with different features and abilities you want to play with and customize. Among professional skateboarders, you can play with 21 skateboarders and 1 skeleton, including Aori Nishimura, Bucky Lasek, Elissa Steamer, as well as Tony Hawk. Yes, you did not hear it wrong, a skeleton character called Ripper is also a playable character.
You can improve your skills with "Stat point" objects that you can collect on the maps in the single player game. With these points, you can increase your character's speed, jump height, and time spent in the air. This allows you to improve yourself before entering multiplayer games and competing with other users. Again, these improvements apply to the character you are currently using, when you choose a different skateboarder, you continue with its default features and appearance. If you want to create your own skateboarder, yes you can do that too.
After you take care of the name of your character and the rest of the bureaucracy, you start to customize your appearance. There are so many looks that you can create your character to your liking. As in RPG games, we do not adjust the size of the eye, eyebrow, but choose from presets. However, eye color and hair style can be adjusted, even though they are still made up of presets. I can say that the diversity of these is also appropriate. Yes, we can do Geralt. Apart from that, you determine your character's features and abilities at the beginning. If you want to wear a mask on your character, you can do that too.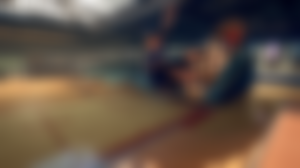 Also, in character customization, when you try to explore the rest of the game, you unlock some achievements. You can see them in the "Challenges" section of the game and get the rewards of those you complete. While the rewards are game money and experience points, they can also sometimes give you new skateboard skins. The awards are not added automatically, you have to confirm that you have received them by clicking and clicking.
The structure of the game is based on combos and special moves, the combos rise and constantly fold the more you move in a row without falling. Multiplayer games are also built on this. You join lobbies, match you up with people, send 8 people to the same level, and here you have to complete some challenges before others. These include reaching the highest combo, performing certain moves in the right way, or just earning the highest score until the time runs out. I can say that the awards are more abundant than the single player game. However, let me add that when you enter without developing yourself and your character in single player, you can stay behind other players. No matter how hard you struggle, if you haven't developed your character it's a bit hard to keep up with them, go back to single player.
Players can interact with each other, except for the episodes offered by Tony Hawk's Pro Skater 1 + 2. You can create your own section from the "Create a Park" section. This is a good place to start if you want to be a department designer. In addition, others can play in the section you have created, and you can try the sections created by others. Again, when you enter this map editor mode, you will win some awards waiting for you to be approved in the challenges section. If you want to see where people's imaginations can reach, definitely visit this section.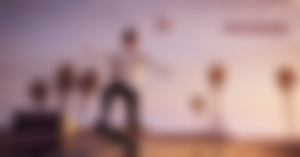 Tony Hawk's Pro Skater 1 + 2 is also visually great. It was developed using Unreal Engine technology and we can say that it really flows like oil in terms of both quality and performance. Although the lighting of the sections, texture quality, particles and environmental design are disturbing at some points, they do not cause any problems for the player in general. The lights do not send laser beams from your screen to your eyes when you turn off the lights at night and start having a little skateboarding adventure. Reflections and shadows were also in taste. The performance is quite high despite all this visual feast. There is nothing to say, the game got full points in terms of graphics / performance.

Ah! Here we come to my favorite part of the review, the atmosphere and the music. When you realize that while playing Tony Hawk's Pro Skater 1 + 2, you start to jump right and left on the sofa, nod your head, it's too late for everything. The game has caught you, enchanted and controlled you! Even if you spend time in the main menu without doing anything, it somehow manages to draw you in with its music and color palette. Especially if you do crazy movements with skateboard and fly from place to place, I am sure that you will have a much different experience with these music. I can say that the most impressive point of the game is its soundtrack.
The only thing I think is a minus for the game is that it works with Epic Games Launcher. Although Epic is open sometimes, it has problems connecting to the servers and does not allow your game to open without connecting to the servers itself. As such, it can take a long time for your game to open. This may be related to my connection as well, I have this problem every time I open the game. However, I cannot say that it is such an annoying situation.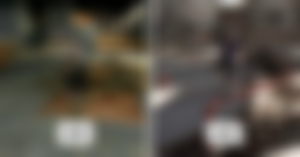 In short, Tony Hawk's Pro Skater 1 + 2 is a nice game for anyone who is good at skateboarding or not. He makes unfamiliar players a skateboarder in the "Tutorial" episode. I can say that it is a game that works well with its structure and system, and as a software I have not seen any errors. The atmosphere and graphics are as good as they should be, the music is exquisite, the gameplay is based on combos and enjoyable. This is all I was going to talk about in the review, but you can specify anything you are curious about or want to know in the comments section. See you again in new reviews, stay cool.