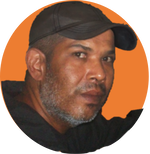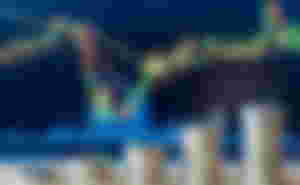 image source: https://www.economiasimple.net/consejos-para-hacer-trading-online-y-ganar-dinero.html
My own thoughts
Customers buy and sell their assets through a supply and demand activity, aiming to obtain a return on investment. The investment volume defines the volatility of the market where the value of the cryptocurrency fluctuates establishing a profit or loss margin. This is where the trader must make timely decisions to successfully complete their investment. This space where securities traders meet is known as the "spot market" and is a virtual site that can be accessed through a financial service provider.
Joining the virtual market is a complex job and it is necessary to have a basic knowledge of it to work effectively. There are data and indicators that can be analyzed to try to predict the upward or downward movements of the cryptocurrency. There are a number of trading tools available at the interface of exchanges and service companies that are designed to facilitate user access to products. A decentralized system that is based on trust and trading obeys the impulsive human condition, which represents a quality, which can be statistically measured in data that will be reflected in the value of the asset.
So you have a basic idea about:
I would recommend any experimental user to seek the necessary advice before starting cryptocurrency trading, as well as to keep in mind the importance of acquiring knowledge on your own, as the crypto space must preserve anonymity and individual mercenary nature.
Bullish and bearish Japanese candlesticks are the primary tool for visualizing the trend of a cryptocurrency in the market. It provides an accurate reading of market movements, as well as support and resistance points that indicate the recommended time to buy and sell. This tool is available in the interface of most exchanges, in addition to being a real-time chart. Traders use candlestick charts for short, medium and long term trading, which allows tracking a cryptocurrency on a given timeline. It also has programming options commensurate with the trader's needs and knowledge in this area of study.
These are decentralized platforms dedicated to crypto trading. They offer different financial services where the client can interact and with DApps, either from their desktop computer or through a smart device. It is important to learn how to handle the mnemonics associated with the functions that a given wallet can perform, they generally offer information about: Deposit and withdrawal addresses, exchange pairs, transactional rate and transaction history. Every cryptocurrency user should partner with a trusted exchange to complete their experience and be in control of their assets.
When opening an account on a decentralized platform, the user will receive a set of keys to manage their account. The publishing key is used to proceed to publish articles and comments. The active password is used to access the wallet and to send, collect and process payments. The owner key provides access to certain types of account properties that are used to customize functions, change modes and interface features, among other actions that are the sole responsibility of the account owner. Finally, there is the master key, which allows full control of the account as well as changing or requesting new security keys. The master key represents the most important encrypted code, which should not be entrusted to anyone because it would irretrievably put your assets at risk.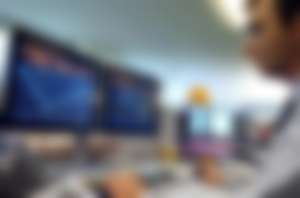 image source: https://www.losmercadosfinancieros.es/la-diferencia-entre-hacer-trading-e-invertir.html
Trading activity becomes a routine action for every client, it can become easy the moment you employ it well and acquire enough information. Working in blockchain deserves continuous and renewed preparation, as this can be updated based on market news and suggestions from other experienced traders.
Considering that many of the informative advances can be misleading or give rise to possible scams, then I would recommend to properly verify the sources and identify where the stock market information comes from. Do not get carried away by speculation or hasty decisions that may result in loss of capital. Trading should be a detailed activity that is carried out little by little with the intention of establishing a win-win relationship while minimizing risks.
Since the accumulation of experience determines a trader's performance, time should be invested in preparation and acquisition of solid knowledge. Cryptocurrency trading is a relatively new model subject to sudden changes and currency crashes without warning. Any activity that is performed, be it: trading, mining, exchange, staking, among others, must have a well-oriented technical base that guides the negotiation towards success.
I strongly recommend acting with responsibility and calculation to generate the necessary confidence so that the decentralized experience offers the expected results. Nothing like managing a secure environment within Blockchain where the management of our assets is encouraging and gives us the greatest benefit for sustained growth.
Regards!, I hope this material has been useful to you and can lead you to grow in the area of cryptocurrencies.
See you soon,
@nachomolina.
(original content)