Sports betting, but how?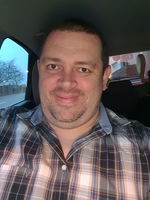 You can find many channels on the internet where people who claim to be experts give tips, first for free and later for money. I join several groups, follow their advice, see if the bets they offer work or not.
Since I'm not a sports fan, I thought I'd pick a few matches that I could put together a winning ticket based on numbers alone. After a couple of days of trying, I got to the point where my latest 6 times winning ticket failed in the last minute of one of the matches. This discouraged me a bit from trying it myself.
Yesterday I found a group where the group leader promised nothing less than a profit of around €200 by the end of the month with a starting capital of €10.
Yesterday, one of the three games he offered at odds of 1.1 was a last-minute winner, but he won. Today, the second day, we finally got a little more excitement. The first game he recommended went through from the first minute in a losing position, the second one I didn't follow knowing it was a bust. I checked later, that game had also lost, and the third had not yet been played.
The group operator wrote to the community immediately after the first failed match:
The challenge ended on the second day with an amazing basketball game, if you want to join our VIP group.
No, thank you.
The next minute I was unsubscribed from the group, figuring I could lose my money on my own.
Starting tomorrow, I will start playing with my own tips. The goal is to increase the pot by about 30 percent every day. This will be one match a day, which I will pick without any knowledge of football, just based on the numbers.
I will share the picks and the previous day's results on noise.cash, and at the end of the month I will write an article here about the experiences and results.
If you want to follow me, play with me! Up for a win!