And you are safe?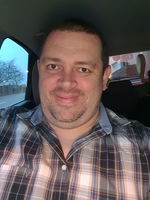 Last night I had no more problems with it. After the system update I downloaded a professional antivirus, neither the Windows factory antivirus nor the professional antivirus found anything harmful on my computer.
This morning I received a message from Facebook saying that I had changed my Facebook phone number and password. A few seconds later I received another message saying that my main email address had also changed and that my old details had been deleted from my Facebook profile.
In my email account, I found 5 emails indicating that my old details could no longer be accessed on my Facebook profile. There were two IP addresses written down from which they had accessed the profile, one in New York and the other in New Delhi.
At the password reset stage, Facebook offered to reset, or more accurately change, my password by sending an SMS to my old phone number.
Since I found the newly set phone number and email address in the emails, I decided to write an email to the new email address provider. I sent this email, asking them to try to help me reset my account or, if they couldn't, to give me the contact details of the relevant authority. I don't think I could get my access back this way, but I tried to give it a try.
To make the best of a bad situation, I've been thinking about cleaning up my Facebook account a bit anyway, deleting friends, photos, group memberships and page likes. I've just registered a new account, so there's no need to go through all these steps. My computer system also needed a major overhaul, now I have that too. Thanks hacker.
I find it a little worrying, by the way, that on the world's largest social network there is no way to talk to a live human being, or chat, or even write an email to the service provider, all our problems have to be dealt with by algorithms.
The only reason I re-registered is because I have friends I can only communicate with here.
To be on the safe side, I turned on two-factor authentication so that no one could steal my access anymore. It's perhaps a bit of a hassle that every time you log in from a new device you need to receive a code, say, in an SMS to your phone.
I used to find this a problem, now I think it's a small little procedure for my security. From now on I will use this option wherever I can, it is a very important decision in today's world.
I used to think that this could only happen to people who didn't understand computers, who didn't know what pages to open, what programs to download.
Either I was wrong, or I belong to this group.