Rising Star - How To Boost Your Millionaire Missions
Hello Rising Star Fans!
Today I am going to show you how to give your millionaire missions a nice boost. It sure is good to run the mission each day and get 10k Starbits, but it is even better to get 11k Starbits!
When you click under the millionaire mission, it is at first switched to "NO". The goal is to get it switched to "YES" like below: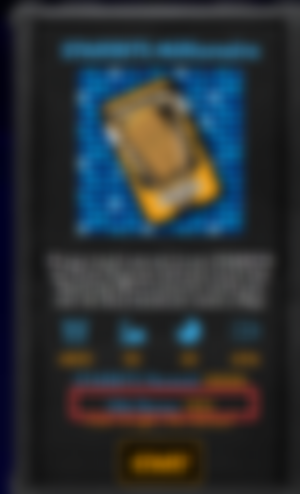 To get the bonus, you need to own Starpro tokens. Therefore, the sooner you buy or swap your Starbits for Starpro using the music promoter, the better as you will earn an extra 1k Starbits each day, plus you still need to buy the extra Starpro whether you had run them or not.
To find out how much Starpro you need, click where it says "How to get the bonus?".
Then it takes you to the main help screen.
From there, you need to click missions and then scroll down a little until you are shown how much Starpro you need.
Here you can see how much Starpro I need and also the formula for calculating it.
You have a choice to use the music promoter missions to promote missions and earn Starpro through the reward pools or you can buy Starpro directly in the market. The requirement for Starpro includes your ingame and hive engine balances, so you don't need to transfer it to your wallet if you decide to buy it like I did.
Thanks for reading, I hope this helps to increase your crypto income in Rising Star!
My Sponsors:
Credits:
Screenshots from the game source unless otherwise stated.
Title image created from in-game screenshots source
Let's connect : mypathtofire