ListNerds - Top 50 Movers and Shakers
Another week has passed by very quickly onCHAIN and we are approaching the pivotal halfway mark for the year. The ListNerds platform continues to grow and we are seeing plenty of action within the Top50 staked ListNerds holders.
This week I have added how much each holder has in % of the Top 50 ListNerds tokens. I hope this might be interesting. This is the data up until the evening CET on 28.06.22.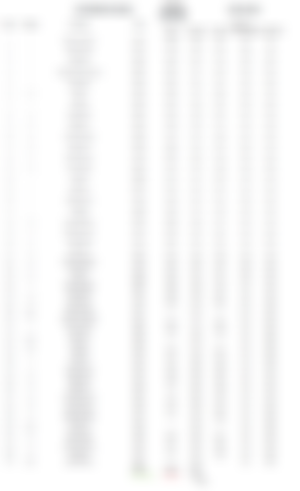 This week's biggest gainers are:
@farmbossing climbing +21 places from outside of the top 50 to 29

@spinvest climbing +17 places from outside of the top 50 to 33

@zakludick climbing +15 places from 42 to 27
The biggest fallers are :
@alphashot who drops 9 places from 30 to 39

@profitsentinel who drops 7 places from 37 to 44

@namelessname and @somu04 who dropped 6 places each
New entries into the Top 50 this week are:
Exits from the Top 50 this week are:
The 3 largest ListNerds gainers this week are:
@thisismylife - 11710

@jimmyadames - 10306

@bozzy - 8789
Summary
The Top 50 have gained an extra 146062 ListNerds this week and have amassed 703930 between them. Of this, the top 10 have a 48,8% of the stake! This is down 1% on last week.
The table doesn't include those holding liquid ListNerds outside of the platform. The amount is anyhow very low.
The current bid price per ListNerd is currently 0,30 Hive and the ask price 0,6749 Hive on the Hive Engine.
If you are not using ListNerds yet, you can join my team by clicking the link below.
Thanks for reading.
Resources
Title image created in Canva using images created by @doze
Richlist data taken from Listnerds.com
Join my Team:
Previous ListNerds articles:
ListNerds - Voting Power
My Experience on ListNerds After 2 Months
ListNerds - Sending a Solo Mail
Using Focus To Get Results With ListNerds
ListNerds - The Importance Of Staking CTP
ListNerds - Improving Your Reputation
Getting Nerdy with ListNerds - My Experience After 1 Month
ListNerds - Starting My Mailing Campaign
Signing up to Listnerds - First Impressions
Let's connect:
Twitter: mypathtofire1
Noise.cash: mypathtofire
Discord: mypathtofire#6998