ListNerds - Starting My Mailing Campaign
A week has gone by and I've been using ListNerds every day and wanted to share with you my experience and what I've learned.
I should have waited, but the day after joining ListNerds, I sent an email campaign out right away! After checking a 100 or so other adverts users were using, I thought that I could do this. I only had gained around 120 Mail tokens and this probably isn't enough for a full campaign, but I didn't know this at the time.

However, as you can see, I had 15 opens and 15 clicks, which means it was a 100% strike rate! I think that's good for my first time doing mail marketing. Of those 15 clicks, I received 2 upvotes.
So upvotes are good, which means you get to increase your reputation and get a new green colour if you have a good reputation, or red if it's not so good. You can also get downvotes, but I don't think these are too common. Most of the mails are pretty good and people don't have too many votes unless they stake their CTP on ListNerds. (I didn't figure out how to do this yet).
The benefits of ListNerds here are that I have driven some extra traffic to my article and hopefully also gained some extra interaction such as comments, likes and subscribers.
Here you can also see that I didn't get a high enough number of upvotes for my email to become verified. I also didn't earn any ListNerds with this email. By sending emails, you can usually earn ListNerds. They will have lots of value in the future.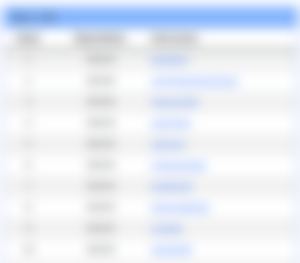 If you are really good, you can get in the top 10 ranking like these guys. When you are really good, you can also earn lots of ListNerds tokens and get into the rich list.
Trying to increase your positions of ranking and reputation are fun ways to enhance the use of LIstNerds and make earning those ListNerd tokens more fun whilst also bringing lots more exposure to your pages.
Thanks for reading.