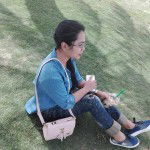 hello👋 here's my another article about having a fit and healthy body.
for mushroom🍄lovers
here is the simple and easy preprations for guys...
products is;
portabello mushroom or any mushrooms that you like,it's okay😉
1 1/2 tsps sage
1/4onion
1/2 lb ground sausage
1/3 green pepper
preparations;
preheat oven to 400 fahrenheit and chop green pepper and onion.
heat a large skillet over medium heat. once hot add the ground sausage and onion to cook,then add green pepper and sage. remove the pan from heat once the sausage is brown.
scoop the sausage you cooked into the mushrooms,filling them completely.
place the mushrooms on a baking pan with baking sheet and bake for 15mins.
that's it😊
stay healthy everyone😉💖