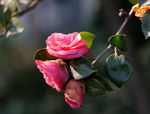 Dhang Dhang Dhang. Finally at twelve o'clock at night. I was eagerly waiting for the desired moment. Now it is my turn to fulfill my dream. There will be proof whether there is an evil spirit or not. Even today, some dissatisfied souls, unable to go to the afterlife, wander around in the middle for the purpose of fulfilling their desired goal, or all of it is a lie. Nothing but the imagination of the storytellers. Well, what is the magic of imagination, not lies, there is an ultimate truth hidden in it. Yeah Al that sounds pretty crap to me, Looks like BT aint for me either. Looks like BT aint for me either. Truly today is a 'Red Letter Day' - a memorable day in my life.
The name of the village is Anandapur. It is located at a distance of about fifteen kilometers from Ghatal town in Medinipur. Shal is a remote village in the lap of the teak forest and in the land of red soil. Most of them live in tribals, but the Chowdhurys are quite rich. As a storyteller, I have a lot of conversations with Udaynarayan Chowdhury, the zamindar of this village. Udaybabu loves to read ghost stories again. He will not recognize Shubhashis in that formula, what could it be! Yes, I am Shubhashis Acharya, a star in Bengali ghost literature. How many fans do I have in the villages and cities of Bengal! How many people are crazy just to see me! During Pujo, various magazines drive them crazy to send articles in Shardiya issue! Anyway, back to the story again.
The name of the place at the end of the village is Unchumath. I have heard that during the perpetual settlement of Lord Cornwallis, when many innocent farmers here were unable to pay rent to the company at the specified time under the infamous sunset law, they were forced to bury the landlords alive. It is heard that they have turned into vampires and still roam in the darkness of the night (mainly New Moon and Bhutachaturdashi) to fulfill Jighangsa. Besides, there is Baor nearby. Aleya wanders around there at night. I heard from Udaybabu about the settlement of wolves in the nearby forest and their harassment. Mamdo is in the cemetery and Chureil has been hanging from the ash tree near the crematorium since evening. Even today, when it gets dark, Shankchunni or Shankhini walks around looking for a young man whose blood is boiling.
Ah, I was looking for such a place. Many thanks to Udayababu, so many ghosts here! This is like Sohaga in gold. There are so many haunted places whose names turn bloody when I hear them, I wandered around but I didn't find anything. From Mukesh Mills in Mumbai to Bhangarh in Rajasthan. One is the big one. And this is like Vrindavan at hand for absolute Vaishnavism. Anyway, let's see if the goal is achieved.
Yes, let's say a little. I'm here to do an experiment. There are ghosts, there are no ghosts! And I went out to look for her at midnight guest Bloody Mary. Bloody Mary, yes that's right. Britain and the Western world is a cursed ghost, about whom so many stories, so many legends! Queen Mary of England, whose ghost is called Bloody Mary, was an abominable character in the pages of history. How many times have she secretly killed her lovers for having an illicit affair with a man and losing the taste of her youth when she lost her taste in youth, how many times she has had an abortion - she has no idea. His oppression of blacks was indescribable. He has no idea how much the Bible has done. His soul was not released to understand so many sins. That is why his soul is wandering around the world cursed. The free movement of that soul everywhere.
I heard this story from Torsha Dir seven years ago. And since then I want to see Bloody Mary!
Maybe tonight my dream is going to be fulfilled in the heart of the high ground. Today is Saturday, so the new moon again. The day to celebrate the ghosts. It is pitch black outside. I turned off the lights in the house.
I lit a candle and stood in front of the mirror. I saw it dusty and cleaned it today. This time I have to call Bloody Mary three times and say "Bloody Mary, please come to me".
I once called her Bloody Mary. Somewhere in the distance a fox called. A herd of foxes calls together and announces the start of the yam or dawn, so the fox is called the yam announcer. But, I have never heard a fox call in the same way. And the call is also strange, as if it is calling with its mouth in the pot. The call of an unknown nightingale floated away. I don't know if something really supernatural is happening, or for the environment I saw a naughty boy like me who spent his New Year's Eve alone in the crematorium and cemetery with his childhood friends. Sweat has accumulated on my forehead this autumn as well.
No, I called her Bloody Mary again without paying much attention to my feelings. This time I heard the roar of a hungry wolf nearby. No, it's not an ear error at all, and I haven't done cheap drugs. I really heard a herd of wolves roaring nearby in a bone-chilling voice. So is Udaybabu's words true? This time I was really scared. And what started after that will be less than unimaginable. There were no signs of black clouds in the sky this afternoon, I heard the roar of the wind outside. Like the whole high ground