Being an HR Professional requires you to play multiple roles, understanding other departments, multi-tasking and functions, sharing responsibilities, and various touchpoints of the HR value chain.

The HR professional is expected to create employment, preparing work contracts, utilizing manpower, report, and suggest measures for the company to handle employee concerns and facilitate better engagement of talent to maximize profits and initiate efforts to retain key talent within companies.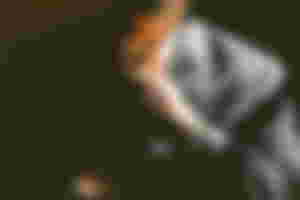 7-Basics at Human Resource Management
Recruitment and Selection

- Recruiting and selecting the best candidates is a key HR responsibility. People are the lifeblood of the organization and finding the best fits is the key task.

There are recruitment methods or instruments that HR followed:
Interviews, different assessments, reference checks, employment history, and other recruitment methods.

Performance management

- This is the second HR basic it deals in helping people to perform well in their jobs. A shared responsibility between HR and management basically HR support the management. Good Performance management is crucial, there is an employee who performs well, and on the other hand, the employee that inconsistent underperform maybe not a good fit for the company/culture and may have to be let go. Sad, but one of the basic HR responsibilities.

Learning & development

- L & D or Learning and Development is a big help in improving employees' performance especially when they are struggling in certain areas, a basic that can be very helpful in advancing the organization towards its long-term goals.

Succession planning

- Is often based on performance ratings and L&D efforts from this, a new pipeline was created. The pool of candidates who are qualified and suits for the position in case the seniors/managers leaving also this a key for a good people management.

Compensation and benefits
- One of the most important HR Basic in order to retain motivated employees you should make them comfortable by means of rewards or incentives.


Compensation can be split up into primary compensation and secondary compensation. Primary compensation involves directly paid money for work, which often is a monthly salary and sometimes performance-based pay.

Secondary benefits are all non-monetary rewards. This can include extra holidays, flexible working times, day-care, pensions, a company car and laptop, and much more.


Human Resources Information System or HRIS
- This is not an HR Basic or HR Practices but HR Tools to perform HR basics.
for example in Recruitment and selection, there are specific tools that used and in this area, we used ATS (Applicant Tracking System) for newly hired or manpower pooling.
In compensation, we have a payroll system and other digital tools for tracking an employee's performance and rating with it comes to L and D.

All of this can be done on one system it depends on the organization.

- Lastly, HR data and analytics other HR basics, and it deals with data and analytics.
To analyze the given measurement or critical data, HR metrics will be a big help or simply HR reporting.

In order to figure out the current state of the organization, HR analytics must be presented also a big help to track or predict the future.

HR measurement plays a big role in the companies growth.
Workforce needs, employee turnovers, manpower pooling, and employee growth.


I listed 5 perks of working as an HR Professional :

Greater Sense of achievement and gratification

You are earning an above-average salary

Deman and a dearth of talented HR Professionals

Each day is a new beginning

Influencing Manager's decision



Credits to: HR in Asia
That's it for today! Hope you have a nice day :)


Stay Mooontivated 💪 Peace out! ✌