Weekend visit to the mountains
Hello everyone, it's been so long! I honestly didn't know should I come back or not. Last few months, I just didn't feel the need or want to be online much. But I am back! In this post I would like to write about my visit to the mountains the other weekend. Since this winter was very, very weak here, we almost had no snow at all. Two times here was snow in my hometown, but unfortunately I wasn't there. Even on mountains, there was no snow until after the New Year, and usually there is before it. People even had to cancel their holidays. So, the other weekend we had time and decided to go to the mountain to see snow, at last once this year. As I said, winter was very weak, so when we checked the first place that we wanted to visit, Divcibare, there was snow but not enough to ski. Even though no one knows to ski, beside me, everyone wanted to try it. I say I know to ski, but last time that I did it, was 10+ years ago, so I was sure I would be a beginner just like them. We changed our planes and went to the Zlatibor. Zlatibor is a beautiful place, but recently it was so urbanized that it's slowly losing its nature and beauty. However, the place to ski is not in the center of Zlatibor, but a few kilometers away, so we avoided all the buildings and crowded places.

A relatively new thing here, is gondola, which is quite popular. It is quite long, and it connects Tornik, where we went, and the center of Zlatibor. But this time around we didn't go for a ride, even though it seemed it has a beautiful path, and you can see amazing views from it. Tornik has a few slopes, for beginners and advanced skiers. The tops of the biggest ones, weren't even visible. I didn't make too many photos while we were there, it was hard to do it with mittens, and constantly taking them off, taking phone from the pocket, putting them on, putting phone back...it was just a waste of time. But I did take some, and I took some before we started skiing, so I will share those.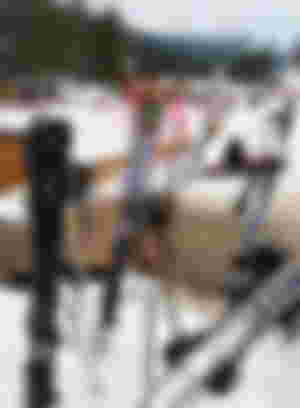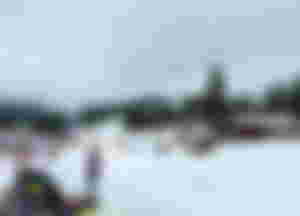 Once we got there, I started to remember how to put skies, but once I was on them, I was a bit insecure. We went to the slope for beginners, and even though I had the least trouble to get there of all of us, I still had 0 confidence. On my big surprise, as soon as I had courage to start going down, it all came natural to me. Turned out, skiing is just like riding a bike, you never forget it! I was thrilled I got down with no falls, and my confidence was pretty big. But, all my friends were stuck at the begging of the path, and kept falling and falling. I was waiting for them in the end of the slope, thinking how they will not go again, for sure. But, we did pay for all of it, and I was glad they don't want to give up. However, since no one was hurt, and I was the only one that didn't fall, it was pretty funny to watch them getting mad, I must admit 🤭 In the end I even switched to the next slope, since the beginners one was short and rope way was very slow.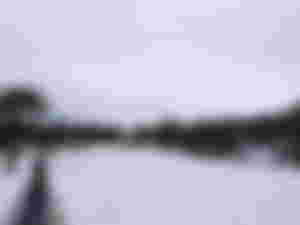 All in all, I had a great time, and I am so glad I did it, because I was sure my skiing days were over, but now I am very excited and hopefully that next year I will book a holiday or extended weekend and enjoy winter like I did before. Now, at this time, it's so sunny outside and looks like we will have a nice spring weekend here.
I don't know will I stay for longer here, but I do miss writing and you guys. Hope you are all good and thank you for reading my post ^^