Anyeong,
Just wanna share with you why I love Kim Jongin who is also known as EXO's KAI,the God of dance floor, center of the group,face of the group,visual,sexy dancer,supermodel,and the one personality that I love is he is a great uncle to his neice and nephew. That for me is truly called a real man.(my opinion only,,,no to bashers here!)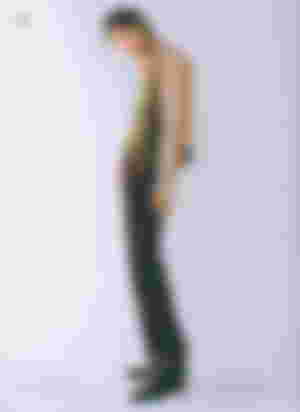 I first meet him on their debut days and their Wolf and Growl era that shaken the whole kpop world into a whole new level..just imagine breaking the 12 years drought and sold more than 1 million album making them the first million seller group in kpop industry.. But having that title is also hardwork.
I've seen him break and cry because of the pain and the sufferings of working too hard on himself but still continue to give the fans splendid performance because he doesn't want to disappoint or worry his fans.
One moment of hardship was when he had to rest on going to concert with the group because of his ankle injury that got him 4 months of taking time off..He struggles because he really loves to dance..even when he is injured he updates everyone with the members and give suggestions about the stage performances..he even went to some concerts and just sit there. Every EXO fan knows that dancing is Kai's lifeline and the fans is his source of strength together with his family and group members.
Seing him and all these i thought to myself "I don't want to leave this boy eventhough theres a zero possibility of seeing him in person because I see his dedication to music industry and I love him a lot".And so here a I am still supporting and following him reaching his dreams little by little."
From buying albums and merchs to attending concerts. I've done all of that because of my love of the group and Kai. From 2012 to present I'm still here. Remembering the times when I can't afford to buy an album or even a merch before because I was just a student when I first became their fan.And I am struggling financially before. So I just became practically artistic and creative in my ways.Just printing their pictures on a bond paper and cut it and make some scrap books or some art and post it on my wall and viola..my room became a gallery full of scraps with their pictures ( ha ha ha ha ha). As I've said that I am pennyless so when they announce that they will have a concert in Manila year 2014 I cried because I know in myself that I can't go there and meet them for the first time in my life huhuhu..Luckily a fanbase offer to buy me concert and plane tickets because they saw that I'm a very avid and loyal fan that's why they give me the chance and go with them. and the fangirl heart of mine cries in fullness because it will be some of my first that I get to experience( first plane flight,first concert to attend,first time meeting Kai and the group physically)ahhhhhhhhhhhhhhh ...
So after that first concerts came in next and next..as in total of 4 EXO concerts held each year the fanbases supports me with all the travel and ticket fare etc..I want to repay them but they decline on the offer because they do it willingly without wanting nothing in return but keep on supporting EXO which I am very capable of doing for the rest of my life.
The journey of being a fan is extravagant and extremely awesome. I never knew I get to experience such by just being a hard stan and a loyal EXO-L. And being Kai fan(Erigom) is an additional spices to the journey...I really love the man so much.
The hardest thing of being a fan is you get dragged because of some immature fans that belong to the same fandom. We get to experience being criticized for being immature and for our lack of knowledge on how kpop industry works. We somehow get involved in some fanwars with other fandoms.For me,I don't want to get involve in fights,I don't respond to haters,even in range I don't want to take out all my rants to some fans whose very close minded and don't want to hear reasons. Generally,I don't want hates and wars. So everytime I get messages from unknown people saying thoughtless things and hate comments about my idols i just ignore them, because I thought if I respond to them I will just degrade myself and making them happy because I responded to their useless rants. I studied and educated myself not be lookdown by others just because of their hatred. So I just ignored them and after months of unnoticed they just fade away..As I said they can talk shit to me but I will not mind them. I became a fan not to cause war, I became a fan because of the idols that I love so who cares about haters when my idols and my mutuals in the fandom are doing well together.
Lastly,being a kpop fan, this is also the hardest, in Korea the boys have to enlist because it is mandatory for the boys to serve at least 21 months in the army. And as for the present day four of them already went and enlisted theirselves and we are just waiting patiently for their return.
Kai is still in the industry preparing for his first solo album and I know that he will have to enlist sooner. It hurts for me but I will just wait for him until he came back just like what I am doing with the other members. For now I will just cherish the moment and enjoy his promotions with his upcoming album.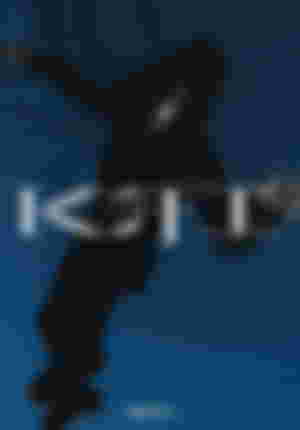 Are you a fan too?
What's your story?
Tell me and let's talk in the comment box
Saranghae❤