Let's learn a Japanese phrase from anime/manga every day! (・∀・)イイネ!!
I pick up a Japanese phrase from anime/manga (almost) every day to learn Japanese with you all!
I hope this (almost) every-day update post will help you get motivated to learn Japanese.
Today´s phrase is: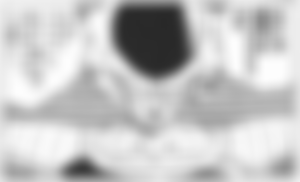 Jpn : 私の戦闘力は530000です…
Phonetic: Watashi no sentou ryoku wa go jyu san man desu
Eng: My combat power is 530,000 ...
█―█―█―█―█―█―█―█―█―█―█―█―█―█―█―█―█―█―█―█―█
Vocabulary
私(わたし), watashi: pronoun; I, me
の, no: particle; indicates possessive
戦闘(せんとう)sentou: noun; battle, fight, combat
力 (りょく) ryoku: suffix; strength, power, proficiency, ability
は, wa: topic marker particle; indicates contrast with another option (stated or unstated)
です, desu: expression (phrase, clause) polite language; be, is
数字(すうじ)suuji: noun; numeral, figure, digit, numeric character
1 ichi 「いち」

2 ni 「に」

3 san 「さん」

4 yon / shi 「よん/し」

5 go 「ご」

6 roku 「ろく」

7 nana / shichi 「なな/しち」

8 hachi 「はち」

9 kyuu / ku 「きゅう/く」

10 juu 「じゅう」

100 hyaku (3-byaku/6, 8-ppyaku) 「ひゃく(3びゃく/6,8っぴゃく)」

1,000 sen (3-zen, 8-ssen ) 「せん(3ぜん/8っせん)」

10,000 man 「まん」 「万」

10,000 ichi-man 「1万」

100,000 juu-man 「10万」
█―█―█―█―█―█―█―█―█―█―█―█―█―█―█―█―█―█―█―█―█
Which anime/manga is the phrase from?
Dragon Ball
Who said the phrase?
Frieza
Who is Frieza?
Frieza (Japanese: フリーザ, Hepburn: Furīza), also known as Freeza in Funimation's English subtitles and Viz Media's release of the manga, is a fictional character and villain in the Dragon Ball manga series created by Akira Toriyama..
Who wrote and illustrated?
Akira Toriyama
References
Dragon Ball
https://en.wikipedia.org/wiki/Dragon_Ball
Frieza (Dragon Ball)
https://en.wikipedia.org/wiki/Frieza
Akira Toriyama
https://en.wikipedia.org/wiki/Akira_Toriyama
Frieza (Ryusei Nakano, voice actor) YouTube