Truganini, the most famous Aboriginal woman from Tasmania, was born around 1812 on the island of Bruni. She was the daughter of a chief named Magnan, and her name represents the word by which the tribe described the gray swan plant.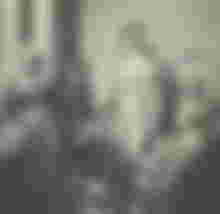 Truganini spent her life learning how to be part of a tribe, searching for food and doing everything that made up Aboriginal everyday life. However, as the influence of British colonization grew, the lives of the natives became more difficult.
The Aborigines of Tasmania were people of short stature and with a low percentage of body fat. Their skin was black, reddish-brown, and their hair was extremely curly. It is estimated that they arrived in Tasmania 35,000 years ago, while this island was not yet physically separated from Australia, and they were isolated for at least 10,000 years. Although there is very little information about them in certain parts of English documents, it is known that they were a society that was not engaged in agriculture and cattle breeding, but exclusively in hunting and gathering plants found in forests and meadows, the so-called hunter-gatherers.
In 1803, a settlement for British convicts was built on the island. They were brutal and abused the local population. Since the Colonial government and white scientists decided that Aboriginal people were not real people, the convicts were allowed to slaughter and rape them and no one was ever held accountable for the atrocities committed against the natives of the Australian continent in a terror campaign called the Black War. The number of Aboriginal people on the island of Bruni decreased from 5,000 to 1830 from 5,000 to only 75.
Like other members of her people, Truganini was a victim of violence by European prisoners, sailors, hunters and lumberjacks. White people killed her mother, sister, uncle and fiancé, and she was beaten and raped several times. In 1829, she was placed under the supervision of August Robinson, who enslaved all the natives who lived freely, and it is known that she was forced to live under the supervision of colonial officers for the rest of her life. By 1854, only about twenty Aboriginal Tasmanians remained. Many of them were victims of the brutal terror of the white man, and some died from diseases that Europeans brought with them. In 1873, the only surviving Aboriginal woman, Truganini, was moved to the Tasmanian capital, Hobart.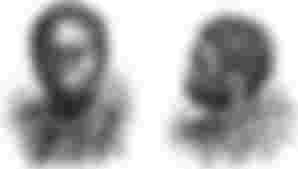 When they realized that Tasmanian Aborigines were different from other Aborigines, scientists wanted to get their bodies for study at all costs. Fearing that her body would be desecrated and exhibited in the museum, Truganini declared that she wanted to receive a decent funeral. Unfortunately, her wish was ignored from 1876, when she died, until 1947, when her body was exhibited in the museum in Hobart. The public strongly opposed that and demanded that her body be returned to where it belongs and buried with dignity, but the remains of the last purebred Tasmanian Aboriginal woman were moved to the museum warehouse.
In 1976, exactly one century after Truganini died, the people of Palava, modern Aboriginal people from Tasmania, demanded her remains, which they cremated and sprinkled near her home, where her tormented soul finally found peace.