The shape of the monastery follows the shape of the abbey in Clairvaux (France), and the original portal and rosette have been preserved on the facade. The main nave (architecture) is 106 meters long and is surprisingly bare, filled only with mystical light, which is a feature of Cistercian architecture. In the transept there are two monumental royal tombs, the chapel of St. Bernard and the Royal Pantheon. Portuguese queens and unidentified princes are buried in the 13th century Pantheon. The most beautiful of them is the tomb of Queen Urac of Castile (wife of Alfonso II) whose Romanesque sarcophagus is decorated with a reclining portrait of the queen on the lid and reliefs of the apostles under the vaulted gallery, the grieving king with children and Christ with symbols of the four evangelists.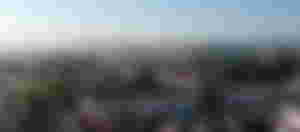 Chapel of St. Bernard, 17. century in the southern transept is decorated with reliefs "Death of St. Bernard" which are considered the best work of the monks Alcobac. At the opposite ends of the chapel are the tombs of Alfonso I and Alfonso II.
Other sights include the sacristy of Manueline around the 16th century, the room of kings with busts of Portuguese kings (17th-18th century) and the cloister of silence, one of the largest in Europe with a Gothic covered fountain with a Renaissance pool (16th century).
The door against gluttony in the monastery of Alcobaca, Portugal. Every monk must bring his food from the kitchen on a tray, passing through this 32-centimeter-wide door.