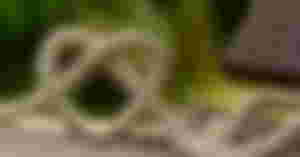 They diminish the life energy of a person who carries painful memories from childhood and youth, such as various accidents, failures, rejections, betrayals, disappointments and breakups, which are associated with anger, shame, fear, anxiety, inferiority, jealousy, disappointment and therefore we must do our best to unravel them as best we can
Trans action analysis went a step further because it claims that every adult carries his "inner child", as well as that that child, based on his experiences and messages received from his parents, creates a kind of scenario for his future life. However, there are many examples that someone had a terrible childhood and grew into a positive person. In other words, one's unfavorable past has an impact, but it is by no means the direct cause nor is it a justification for one's negative traits. The negative events that someone has experienced in their past are not as important as the distorted conclusions that a given person has drawn from these experiences.
It is these conclusions about oneself, others and the world, which the person "learned" that serve as the rules by which he later lives. When during adult life people reject conclusions that they are convinced are wrong, and replace them with correct ones, then their unfavorable past ceases to define them as persons.
Life line Anyone who looks back and looks at the line of their past life can recognize various events and situations in which they felt bad. These can be accidents, failures, rejections, betrayals, disappointments, breakups, divorces, etc. Each of these situations is associated with some unpleasant feeling: anger, shame, fear, anxiety, feelings of inferiority, jealousy, disappointment, etc. That is why each of these painful memories creates a kind of "emotional knot" on the line of life.
As emotions are a kind of psychic energy - the name comes from lat. e- and movere, which means "to start" - each of these nodes binds to itself a certain energy which it takes away from the life energy or elan of a given person. Therefore, the more of these emotional nodes there are in one's past, the less vital life a person has.
In the depths of the psyche, these emotional nodes function as psychic complexes. Each complex is composed of a certain belief and emotional charge. Complexes make everyday life difficult by being activated every time something similar to the contents of the complex appears in modern life. The resemblance reminds a person of the past, the emotional charge from the past is released, and his reaction to the present becomes either too intense or inappropriate in some other way. Whether we interpret this as a psychic projection or a regression of a person into some past state, complexes interfere with functioning in the present.
As emotional nodes bind and distract life energy and obscure the view of reality, they are something that should be prevented or, if created, untangled.
The best way to prevent the formation of these emotional knots is to talk to other close people. Unpleasant feelings focus the awareness on the problem, due to which the one who experiences them loses the breadth and depth of perceiving the problem. Others are there for the person to "digest" the given situation with them, to look at it wider and deeper, not to attach too much importance to it. One can learn something useful from every negative situation, but this new knowledge must not be such as to limit or narrow the choices in new life situations.
All this is especially true for children. Parents, by the nature of things, know their children well and can notice that the child feels bad, that something is bothering him. Their task is then to find out what is bothering the child and to use their knowledge and adult thinking to help him "digest" the given situation so that an emotional knot does not form.
Conversation helps When it comes to adults who have emotional knots, it is always best to talk to someone professional. Psychotherapy is not only for the disturbed, but also for people who take care of mental hygiene. Talking to a counselor or a competent coach has the same effect. By turning his experiences into words, a person begins to think much more clearly about painful memories.
If there is no good interlocutor, the person can help himself. By returning and re-examining their emotional nodes from the past, a person can look at them in a new way, wider and deeper, and thus take away their importance, thus reducing the energy of the "captured" emotion. This is what is called "working on yourself". All those who are tormented by occasional memories of events that are older than a year and a half, should focus on resolving their emotional knots.