Oppenheimer: I change the world and I also change my vision regarding certain aspects of life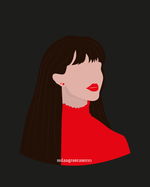 In this 2023 they have released extremely interesting films, films that definitely in one way or another carry a message, in this case to educate, inform and lead to reflection according to Robert Oppenheimer, made history, with something surprising but negative for the world, given that in the wrong hands, especially in that of people who love control and power, it is a complete attack, surprising because it was the immediate result and mainly of his work, it goes without saying that he was a very educated, wise and intelligent man, a skilled and capable man who never suspected or crossed his mind the magnitude of his actions, the physical and mental damage that he left rooted in a large percentage of the world's population.
Oppenheimer's tape perhaps gives us a vision of what the famous Manhattan project was, a project led by Oppenheimer, although it is appreciated that in one way or another the production for having tried to compile and recreate history faithfully but it is also impossible to deny that the plot many times deserves drama, therefore perhaps in scenes there are aspects that did not happen or perhaps yes, we must use our criteria to assess, since it is also impossible to know the true story according to the fact that many many years ago what happened by Therefore the protagonist in this case Robert Oppenheimer cannot give his respective statements encouraging or denying the scenes, let us also remember that there is currently a great publicity display that can reach the most inhospitable corners of the planet thanks to the arrival of the internet, technology and the Technological devices that in one way or another keep us closer, just a click away.
Now, I will leave you with a brief summary from my perspective, criteria and point of view of who Robert Oppenheimer was and what it was that he managed to do that made him so famous even after almost a century. This gentleman was born in April 1904, in the US specifically in New York City, it is said that he was the son of German immigrants, who with a lot of effort and sacrifice managed to get him afloat, urging him to go to the university where he studied in the first instance. Philosophy, literature and languages, then by coincidence of fate and of course his curiosity ended up entering certain classes of physics that were the ones that encouraged and inspired him to study it, taking him to Europe, graduating with honors, there he met great scientists from physics even as Albert Einstein, who appears in some scenes of the film, in some very fleetingly in others somewhat at the end advising Oppenheimer about his great project.
Now, Oppenheimer also had certain aspects that were a mystery, as well as a controversy, because it is really unknown what his choices or political tastes were, since according to many writings in history and the film he was labeled as a communist but in voice low, since I never publicly expressed that it was, even for this reason in many scenes it is seen that he is being judged and even when he is taken to court it is one of the things that is later used against him, I particularly fervently believe that he should not influence since they are personal choices, that when you are a professional you do not influence other aspects of life, my criteria tells me that Oppenheimer could have been many things but he was always an ethical person who was faithful to his ideas although perhaps in some he was extremely wrong for the damage he seriously caused to the world.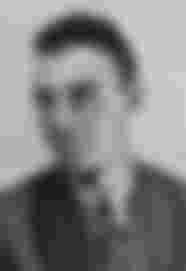 image taken from https://es.wikipedia.org/wiki/Robert_Oppenheimer
Now, it was very important to emphasize their political beliefs because at that time communists were judged and put aside, especially in the US, since it was considered that people who were empathetic with that premise were considered powerful damage to the nation, therefore it is somewhat illogical that they would have also chosen him to lead the project since it is no secret to anyone that the United States has intelligence professionals who are in charge of learning about the lives of people, especially those who are important because they have he was in charge of posts or commissions from the nation, but even so, it did not matter, he was placed as leader of the Trinity project, perhaps I will go back and repeat for the skills and talents of this man, it should be noted that not everything was the work of Oppenheimer, since scientists who work for the counterpart, that is, for the Soviet Union, discovered how the atoms that were the base of the bomb were unleashed but had not yet arrived at the experiment as Oppenheimer did.
This gentleman was in a race against time since the government demanded that the bomb end because the famous second world war was being carried out at that time, clearly it was powers that were gathered in those events that basically only brought death and tragedy to a part of the world population, that is how some time later he managed to finish two prototypes of the bomb that he had to first test to determine if they were successful or not, it should be noted that it could have been deadly for the entire world population, the world could have ended in 1945, in short, the essay was a complete success, so his work was practically completed, at that moment it was when Oppenheimer reflected, realized his mistake and basically quoted a famous phrase that basically said that he had become the destruction of the world as well as obviously the father of the atomic bomb.
It is no secret to anyone the catastrophic consequences in Nagasaki and Hiroshima that basically ended the war a few days later, it was simply a debacle that devastated the lives of many and changed life as it is known since it was a certain wear on the earth due to its high atomic content and even many people who lived through it are simply afraid of that artifact that ended their lives.
Thank you for reading!