Let it be a tendency to do good without looking at who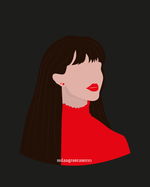 We will not find the benefits that kindness and empathy give us anywhere else and with no other quality, it is one of those things that even science has studied and certified, because having kindness and generosity in our hearts only generates general well-being. Whoever sows kindness, empathy and love in their hearts and in everything around them can only reap beautiful and healthy things. Hatred and evil only make the world and the human beings that inhabit it decline or sink, but if we practice goodness and spread it until we create a trend from it, we can gradually change the world, although it is true that it is impossible to change it only with one person, but if the seed of change is sown with that person, since that person in one way or another through their actions will attract more people who want to turn their life around.
The world should only abound with love and the entourage of good emotions that accompany it, we should forever eradicate hatred and all the bad things that this entails, such as envy, change should even start with you that you want to change, because it is better to sow the seed from now on and hope that in a certain time of good and positive fruits not to do it, but above all to wait a lifetime for someone else to pass when even our life can happen and no one has dared for fear of social standards , for fear of the unknown, but in this sense no one should have any kind of fear in reference to the conversion of their life but above all to make love their religion, because it is better that love directs our lives and therefore our acts to leave them to chance and that our world ends up disturbed by fears, anguish, sadness, which are synonymous with evil and hatred.
The joke is not found in having good thoughts, on the contrary, it is in doing and promoting good actions, towards others, avoiding at all costs feelings or attitudes promulgated mainly by hatred towards others, to what they are, for how they are or simply because of what they have achieved in life, therefore the first step to avoid these behaviors that begin when we give room for a simple thought, therefore we must be aware of our actions but also of our thoughts that are the base, the source Mainly, those who promote our actions and in order to eradicate all thoughts of evil, hatred or envy against someone, we must first want to do it or want to change, give our life a turn that promotes only good things.
Little by little, life is teaching us that what happens to us or happens to us daily is a reflection of what we think and how we act, that is why change always begins with us, changing thoughts and making conscious decisions that bring us closer to being more kind, to just have love and give it, it also changes a little more when we decide to treat others in the same way that we would love to be treated, because one thing is to say that we are going to do something that makes someone else's day beautiful or better and another thing is to make it happen, the difference lies in the good deed done with all the kindness, generosity and love in the world towards the other person, regardless of their social class, if they are poor or rich, if they are tall or short, We all deserve respect and we also deserve that life pleasantly surprises us every day.
The only way to show the world superiority or the only way we can do it and achieve it is through our actions but those that are directed from kindness and love because it is in them that the true essence of the human being is appreciated. of value and the warmth of the person who is doing the good deed as a human being, because the only investment that will never fail us in this world and that also has no effort, cost or value is being good people, it is the of not being indolent in the face of pain, misfortune or even the happiness of someone else or another human being, because helping costs absolutely nothing and the satisfaction it leaves behind is a feeling that is from another plane as well as being fuel and motivation to help more and more and to many more people.
Remember that change begins and ends with you and with you, so leave fear aside, start doing everything that gives gratification to your soul, through good deeds and thoughts, because on many occasions we only think that the good acts are plagued in great acts when it is not so they are found even in the least that you live in everyday life and the best way to do it is to start with the smallest because to reap a great harvest before you start with the smallest. Always show solidarity with those who are close to you and are going through not so good situations or simply need a little help with something and you can do it, always try to put yourself in the shoes of others, that empathic understanding always reign in your life and be the one who guides and directs the good deeds that you have and can give towards someone else, never ever forget that we cannot do everything alone we will always need someone either because of their skills, their charisma or many others reasons and for this reason it is always better to put into practice the value of tolerance and friendship because in any place we can make more friends or acquaintances with kindness because in this world it is done more with honey than with gall.
Let's make it fashionable to always do good and without looking at who, hopefully it will be a slogan that many will make their own, I assure you that the satisfaction it leaves like this is only helping one person, you will not get it with anything else. I tell you that many years ago I met someone who never asked me for help but nevertheless could not be insensitive to their living conditions, since he was an elderly person, who was in a nursing home where no one in his family remembered her. and by works of life or fate put us in contact, for me it was a fortune to meet her, in that lady I could see reflected my grandmother, who long before I met the protagonist of this story had died, but in her I could see that if my grandmother were alive she would not have let them have left her forgotten in one of these places, where loneliness is the daily bread and love is what is often less abundant, she taught me many lessons how to enjoy to the fullest our life to offer love, generosity and kindness to anyone who needs it, unfortunately this grandmother passed away, but today I am eternally grateful to her and her purity in accepting me as a friend and giving me what little I could gift him with infinite love and loyalty towards me.