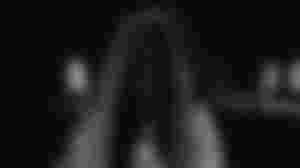 There is a rumor that there is a white lady living in the school beside our house. One time I went to my neighbor and we talked about what is going on in our life. And then suddenly our topic went to some creatures like that. Ricky my neighbor, tell me a story about the white lady. And here it is.
One early night Ricky and his friend are talking infront of his house, which is from his house they can see the back of the school, and beside the back of school is our house. While they are talking happily, suddenly Ricky saw a white lady floating in the air.
Ricky: Don't look back

His friend: What? Why?
But his friend look back without knowing what he will see. Because his friend got scared he run fast to go to his house. Imagine you will see a white lady floating in the air, who might not get scared. While he is telling the story I got scared. I feel like my body hair all stand and my heart beat fast. But its not only that, many stories happened.
There is an incident happened in school canteen.One morning all tools and kitchen utensils are scattered everywhere and no one can enter there. They are wondering what happened but their speculations are the same and it is a white lady again. Others can hear a lady crying in the middle of the night. Some saw a white lady.
One night I am closing the window in my bedroom when I saw something there. My room is 2 meters away from the back of the school. Oh my God I saw a white lady and she is looking at me. My body freeze, I feel like my hair stand and my heart beat fast. I dont know what to do. I want to shout but I can't. Im very scared that time. Then I close the window. I sat on my bed my body is shaking and my legs and knees are trembling and I am crying. I didn't expect I can see something like that. For the first time in my life. Since then my room windows are always close. I feel like if I open it, I can see her again.
I thought only have a third eye can see ghosts or unseen creatures like that. They said all of us have a third eye but maybe that time my third eye is open..... huhuhu please third eye stay close always. I don't want to see like that again. Before I dont believe to their stories but I believe now because I see her with my own eyes.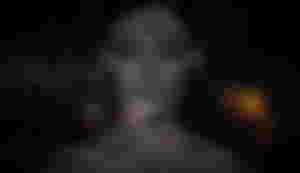 After that horrible incident I became very nervous and always afraid. I feel like she's always there looking at me. Even at daytime, I don't look at that place even at a glance, I'm afraid she might be there again. Before I thought ghost and unseen creatures stories are in the books, comics, and television only but I believe now. I saw it clearly with my two eyes. It is not a joke, it is real and it is not happy, promise....hahaha
According to the elders the school is a cemetery before. They said when the construction of the school is on going many bones and skeleton of people are found. Maybe it is the reason why there is a white lady and many horrible incident happened. Their place is wrecked and their silence is interrupted. All they need is our prayer.Their soul can't go to heaven, they need a justice from what happened to them or they have unfinished business here thats why they can't leave Lets respect them that they need a peaceful life, and they will get that through our deepest prayers. Prayer is the best weapon for all.
How about you? What is your horror story?
Thank you guys, until next time...♥️