Taal Volcano is one of the country's most active volcanoes. Many of its historical eruptions took place on the volcanic island in the middle of the more expansive Taal Lake. However, the entire volcano is far larger than this rocky outpost; it is a giant cauldron-shaped edifice known as a caldera. Much of the caldera is hidden by Taal Lake, and only a small portion of the volcano sits above the water.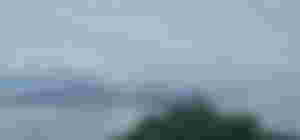 Even at its most devastated state, Taal Volcano remains as one of the most remarkable and eye-catching attractions of nature. It has become a must-visit destination for every traveler across the world because of its picturesque features like no other. 
Taal volcano is located at Southern part of the Philippines, Batangas to be exact where I and my family living. Taal recorded for having a 34 eruption and one of this was happened last January 12, 2020, which I witness all. All what happened is still fresh in my memory.
JANUARY 12, 2020 we have a family gathering that time because its my niece christening. But because im not feeling well I didn't come. I took a rest and relaxing at home. 12 noon to 1PM I am lying in our couch while watching TV when someone called. He said prepare all your things the volcano is going to erupt. I said what, why, how....He said black smoke coming out from the volcano. We are near the Taal lake, so while my legs trembling because I'm afraid I prepare my bag in case we need to evacuate. After that we went to my sister house which is far away from the lake. We stayed there for the whole night. I cant forget what happened that night. There is a roaring thunder and the earthquake is non stop for the whole night. Imagine non stop, and we are in my sister second floor that time. I prayed and prayed. You know the elders saying call all saints? Maybe that time I called all saints and all patrons in my prayer. It looks like it is the end of the world.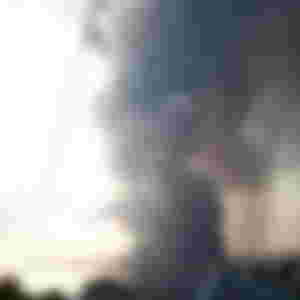 Morning came, the earthquake stop and the thunder is gone. We go out of the house and ashes is everywhere.The trees and the leaves are all gray.The roof of the house are full of ashes. The government want us to go evacuate. Oh really? After the eruption? Government is too slow, they want us to evacuate after the eruption. And the eruption happened without any warnings and alert levels from Philvocs,hmmmmm....Policeman and soldiers are all over so we decided to evacuate but we didn't go to the evacuation center. We went to my cousin's house and we stayed there for three weeks. We experienced there to fall in line in the school to get some foods and water for the evacuees. I didn't expect that I can experience that. I can see that only in television but unluckily it was happened to us. But despite of what happened we are still lucky. In the other side of the lake most of the houses there are totally wrecked, their business are all gone. The plants and animals died. Imagine the coconut tree full of mud and died. In my place its just an ashes. They said because of the direction of the wind, we are lucky that the wind track is not going to us. Because the eruption is too much the ashes reached at the nearby province like Cavite and Laguna.
Taal is the country's second-most active volcano and among the world's deadliest.Don't be fooled with its size though.While this volcano is one of the smallest in the world, it's also among the most dangerous ones.
As of now Taal Volcano is under in Alert level 2,still emitting white smokes with sulfur dioxide. We are still ready and prepare in case it will erupt again. But hopefully it will not, what happened before is traumatic and I dont like to experience that again, in God's will. We are still praying that it will sleep and be calm again like before.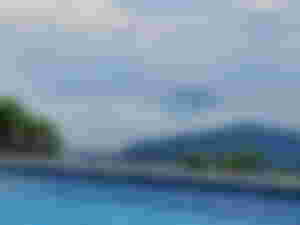 The beauty of Taal Volcano is mesmerizing and eyes captivating. Tourist loves to go there before, doing horseback riding, hiking and picture taking. Hopefully after a months or years it will go back to the same beauty again. Yes Taal Volcano is beautiful but also dangerous.
Thank you readers for giving me your precious time. Until next article..♥️
My lead image is from Philippines Weather System/Pacific Storm Update.