I discovered Juungle because of my bestfriend who I met in noise cash platform. I will introduce him soon but he is the man behind my juungle journey. I remember I asked him what wallet can I used to store some tokens and he said Zapit. So because I really need it,I google and search about Zapit because that time I am looking for the best and easy to use online wallet that accept token assets. I feel confused and asked him where he use that Zapit and he said to me in Juungle. And because I didn't understand what is juungle is all about that time, I didn't ask anything again.
One day we are talking and he told me about waifu. He was happy that he sold one piece and he is always telling me about this waifu thing. Out of curiosity I browse and google again what is waifu. Then here it is, what happened is laughtrip....HAHAHA....When I opened about waifu the first one I saw is like a girl manga character that is naked (which obviously its not) and I'm shocked, and I said "What?, OMG I think I opened the wrong site", and quickly close it. Because my bestfriend is a boy and I am shy asking about it, I did'nt asked anything to him. I talked to my self and said maybe its for the man only. But im wrong, my mistake turns out to be a blessing.
Weeks passed by, my bestfriend and I talk again, he said to me to register in juungle.net because there is a free pony faucet that will be open. He taught me how to register and how to claim in the free faucet. Because I don't know anything about it I have many questions to him. I know he got irritated to me that time because he is busy claiming some ponies while he is teaching me and answering all my how's and why's. I admit I'm too slow and clueless about that. Because I am newbie after I claimed one pony he teach me how to sell and on the spot my first claimed pony got sold in 0.005 BCH. I feel happy and shocked, I didn't expect it sold that too fast. Imagine I got it for free and sold at that price.He laughed at me and scolded me at the same time and said just claim again and at the end of the claiming time I got 8 ponies only. Free pony faucet is happened once a month only, and no more faucet again, my juungle account get rest and silent for a while.
One day I messaged him because I am looking for someone whom i can trust to send my money because I want to give a little amount to someone who badly needed a help in noisecash. Because he is a SPDI member and they have charity there thats why I asked him. And he said to me, "I told you to join SPDI but you dont want, join us now", and I joined. He always asking me to join but I always refused, I think I cant do what they are doing. I am telling you about this because my SPDI family help me a lot to discover anything about juungle.
Another free pony faucet came, and I got more than before. I forgot what is the exact amount. Because of my SPDI family I got more ideas about it specially how to sell. One time in our group chat in Telegram, they are talking about waifu and I told them about my laughtrip experienced on it. And they explain all to me about waifu. Time past by, they are buying and selling waifu and I didn't. They said why I dont want to buy, and I said I dont want to buy because I am worrying that if I buy one, I will buy again and again and will be addicted like them and I laugh. Because of their encouragement and I witness how they can get more profit on it, I decided to buy my first ever waifu and her name is Jio Takahama. I bought Jio at 0.007 and sold at 0.01 and yeah I got a profit. After that many waifus came to my account because obviously I am enjoying buying and selling some NFT's.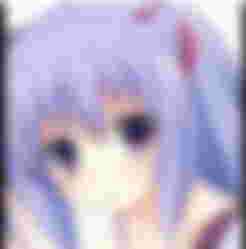 As of now I have 12o NFT's in my account. 91 zombies (zombies apocalypse...HAHAHA), 10 waifus, 9 ashwicks, 4 Animated NFT Art, 3 ponies, 1 zey, 1 cryptoman, and 1 in the galaxy. And sold 70 NFT. My biggest sold NFT is waifu worth of 0.015 BCH. But compared to them its nothing. I'm telling you this not to brag but to inspire.
I've learned many things from Juungle, ofcourse how to buy and sell and how to interact to the buyer and seller. Always have patience when you are entering in this kind of business. And I remember when someone told me, "If you want to have a big profit, be patient". And she is right. Whatever you want in your life, make sure you are enjoying. Enjoying while earning.
How about you, what is your juungle journey? Care to share?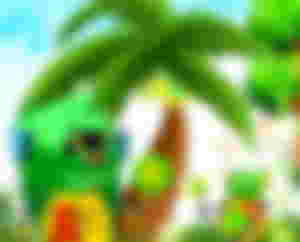 Thank you guys for reading this my simple article, I know you read a lot about juungle but I want to share mine. Hope you got a lesson on it. Until next time....Ciao....♥️