Short trip to Tanay, Rizal Philippines
Since I just have given birth last month, I was not able to travel yet and also during the time of my pregnancy. While exploring my gallery while my baby is sleeping, I've seen again all my travel photos and can't help but to miss those days. Actually 3 of my articles are all about those travels that are my favorite or travels that stuck in my memories coz either I really love where I have been or that travel gave me unforgetable moments or experience that I want to share.
Since 2018, I have been wanting to see beautiful sight of sea of clouds in person. This is the reason why I decided to hike, but after I hiked Mt. Ulap in Benguet I do not want to hike again coz of the tiredness and muscle pains that I experienced after the hike.
Last year while scrolling facebook, I saw a post of travel agency who offered travel package for joiners. And one of the package is including treasure mountain in Tanay Rizal, as per post you will see the sea of clouds without hiking. So I look for the official page of the resort/camping site and checked for the reviews and photos since I really want to see sea of clouds, but I do not want to make myself tired anymore.
Since the birthday of my husband is about to come that month, I decided to book an overnight stay on the resort. Unfortunately on the day of my husband's birthday, there is a storm. Before reaching the resort, the rain starting to fall.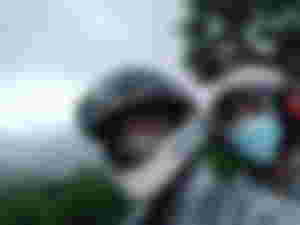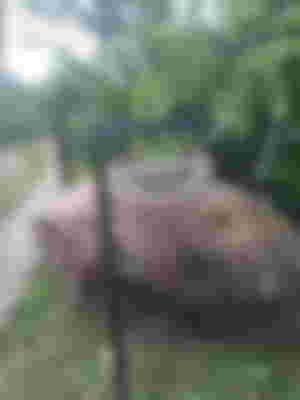 Since it is raining is it possible that we will not be able to see the sea of clouds. Since it is a natural phenomenon that depends on the weather condition. So we decided to cancel our booking and reschedule it some other time.
We decided to reschedule it on our 1st wedding annivesarry. Coincidentally my co workers invited me to join on their motorcycle rides in Marilaque on the scheduled date of our check in. Since our check in time is 4pm we decided to join the rides in the morning.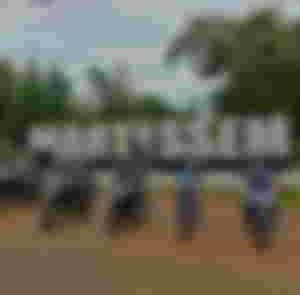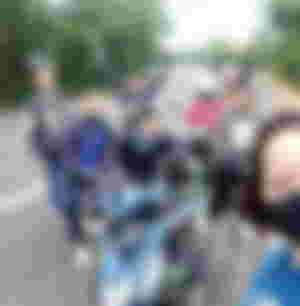 Our first destination is Regina Rica Church. Someone said to me that those couple who visited this church will be given a child. When we went there I do not have any idea on that belief, that someone just commented on my post on my social media account that we went there. Maybe it is true or it is only coincidence that after a month we found out that I am pregnant, but one thing for sure, our baby is given by our God Almighty.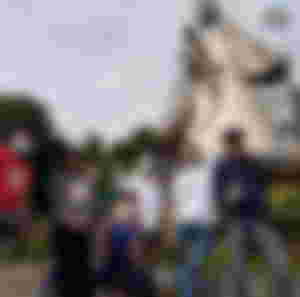 We supposed to go to KM 90 ecopark, but during this time travel beyond the boarder of Marilaque is not allowed.
Since it is past lunch time we ate in resto along Marilaque highway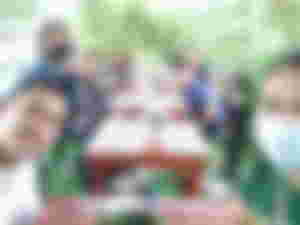 After we ate, me and my husband go ahead first since we will going to Treasure Mountain for our overnight stay. While the staff are still fixing out tents we explore the camping site. And infairness to the place, it is awsome and for me it can give you peace of mind and calmness. You will appreciate the place if you really love nature.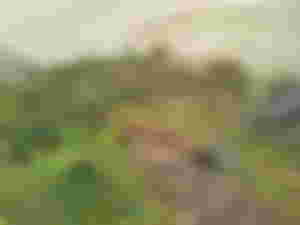 Since we did not bring packed foods/snacks we bought some snacks and drinks in the cafeteria inside the resort . We did not bought heavy meal for dinner anymore since we are still fulled from what we ate during late lunch (coz we ate unlimited chicken wings). We sleep early because we are a little bit tired from exploring the whole camping site and from the rides the whole day and we need to wake up early to see the sea of clouds which usually occur 5am in the morning.
I set my alarm at 5am to make sure that we will able to wake up early. And this is the view that welcomed me when I open our tent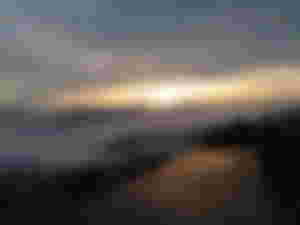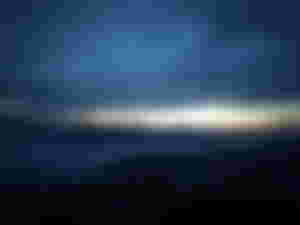 Finally I have seen what I wanted to see after 3 years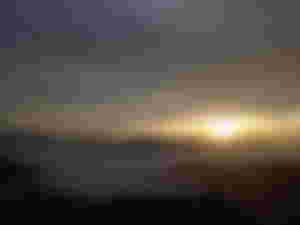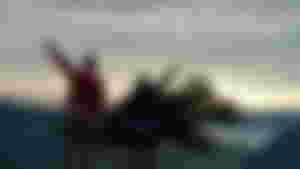 It give me chills, excitement and happiness that finally I have seen this kind of view. This is also my first time to camp, but unfortunately we did not join to see the bonfire last night since we sleep early.
I know that our priority will change now that we already have a baby. Maybe travel will be now less priority, but I want our baby to see and experience the beauty of nature. Hopefully when the right time come and when we are finacially stable again we will see to it atleast once in a year we will able to travel to feed our souls 😉