I know you know it already, right? It's been a month since someone from noise.cash posted about SmartBCH, Dex and benswap, (i don't recall who exactly because there are several of them) but i don't give it so much attention. Why? Simple, because i'm new to this crypto world and an additional information may be so overwhelming for me.
Just like any other users, I only knew this 🤏 much. I don't even have a metamask wallet. I knew about it but never tried to install it because i'm thinking it is only for Ethereum.
I don't even recall how did i ended up in a telegram group for airdrop. I rarely open my telegram, i only use it for cctip. It was a couple of weeks ago when i opened my telegram and notice a new group. Someone added me, and they were asking when will the airdrop will happen. I was very clueless. I couldn't even ask a question because i was so shy. So i backread and someone was also asking what wallet do we need to drop so we can get the free token. Someone answered metamask. I immediately downloaded the app and set up my account. But after setting it up... i was like 'where's my address? Why does my metamask interface doesn't look like their wallet? Hahaha I was lost.
I was planning to just ignore the group and just focus on noising, but for some reason, it keeps bugging me. Something from the back of my mind is screaming 'just do it!!! So, what should i do?
Before i decided to ignore the group, I tried to search the keywords SmartBCH and Metamask in Noise.cash. The showed results was very promising, one of those was from @carisdaneym2 . She wrote an article on how to set up metamask and a detailed step-by-step procedure in depositing BCH to metamask by using Coinflex as the bridge. I have already my metamask wallet, I also installed Coinflex. Good thing that this apps were available in Play Store. With the help of step by step procedure, I've funded my metamask wallet in no time. I only deposited $3, an amount which is i'm ready to let go. (Well, tbh, i don't fully understand what i'm doing so i only deposited an amount which i think is acceptable to lose.)
After setting up my metamask, the next thing i did was to copy my address and drop it in a group. A group that i don't know who added me there, but hey, thanks to you.
The next thing i discovered from a group is the list of some SmartBCH Token Contract Address. I added them all. I was shocked that after i added some of it, others had balances already. They said it's from the airdrop.
I've missed the 1M $CATS Airdrop, but because of some generous people out there, I managed to got 70k $CATS including some from twitter giveaway. (If i've gotten that 1M $Cats, my mother would have a house by now) 😅
After learning about different launching of tokens, I alloted time to participate in every airdrop and giveaway. One of which was the ARG token airdrop. Though its value is not as high as Cats, it is still worth to hold.
After a week of diving into this new world, here's my wallet balance.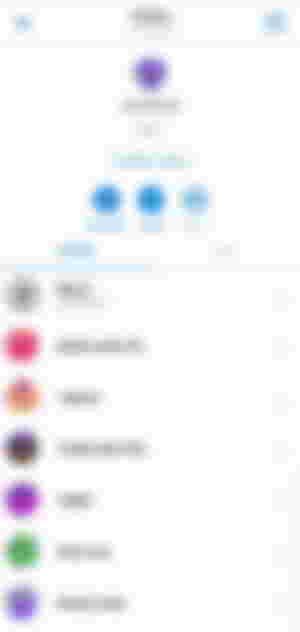 I already converted half of my $CATS to BCH when the price was high. I decided to try farming, staking, providing liquidity and wrapping some of my tokens like PHA, ARG, $CATS.
There are so many token out there that are ready for grab, but always DYOR first and invest only what you can afford to lose.
Don't limit yourself. Try new things. Read more articles. Watch more videos. In no time, we will master this too.. 😊
Thank you for reading 😁