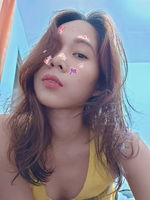 Decades had already passed, here we are... the present year, 2021. Looking back through years, almost everything has changed, improved, evolved and other things has gone by the years.
Many things has happened in the 90's that it is impossible to sum it all up. Here are some of those that will take you back to the 90's: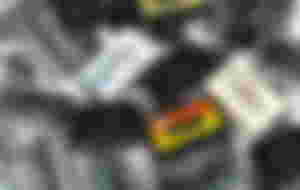 ■ Cassette Tape ■
My brother has a collection of different tapes from his favorite band like Rivermaya, Eraserheads, Side A, and many more. This cassette tape has Side A & Side B. I remember my brother uses pencil to rewind the tapes.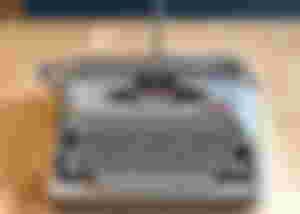 ■ Typwriter ■
Meet the grandfather of keyboard and keypads, the Typewriter. Many of todays generation might have not seen one of these. The 'tak tak tak tak sound of this can wake up your sleepy mind. Be careful when typing, delete & backspace is not available. 😅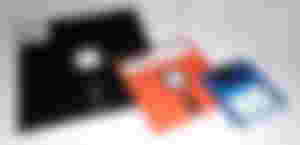 ■ Floppy Disk ■
If you feel that 132gb storage capacity is not enough for you, imagine having a floppy disk which can only hold less than 5mb..? You read it right. These are the 90's flash drive.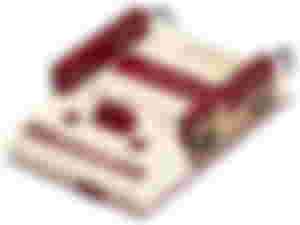 ■ Family Computer ■
Hello Gamers...! Missed Mario? Your childhood hours was mostly spent playing Mario, Contra, Tetris etc.. in this family computer. Your today PC might be one of the best, but the memories this one hold is different.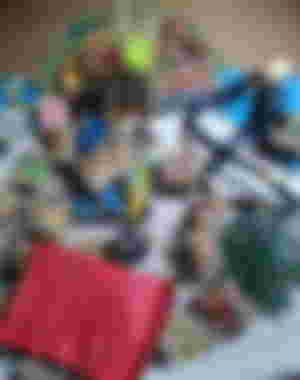 ■ Holen, Teks, Pogs, Goma etc . . .
If a little boy during 90's found a box full these, maybe he would say, 'AYOS! How can you forget something like these that makes you sometimes bet all you have?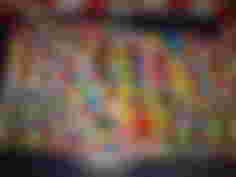 ■ Paperdolls
As a 90's kid, this is one of my favorite 'toy' to collect. Though I am more on a boyish side, paperdolls really catches my attention especially those colorful and beautiful outfit, and sometimes, when you buy junkfood or candy, it's a freebie.
Aside from these, today's adult who grew up in 90's were able to enjoy different 'Larong Pinoy'. Physical games that mostly played by kids at the streets, backyard or even in school. Tumbang Preso, Luksong Tinik, Patintero, Tagu-taguan, Agawan-base, Langit Lupa, Bahay-bahayan and many more.
Fashion trend during that era was also worth discussing for. (I think that would be my topic in my next article)
• ●•●•●•●•●•
90's was truly one of most popular decade that we 90's babies are proud of. People who was born and grew that time had experienced the transition of technology from analog to digital. From love letter, telegram to dial up telephone. From telephone to beeper, to motorola phone. Then here comes the Nokia cellphones that brought us to the world of 'Clans' and 'txtmates'. Until today, which phones had become smartphones and android phones.
We can say that we are lucky to experienced the transitions of technology. We can compare each era, but we know that each era has its own beauty and shortcomings.
The world never stops changing as years go by. Technology, cars, fashion and even infrastructure changes. Some just need another improvement, others are completely change with something new.
As we go down our memory lane, 90s will forever hold a special place in our heart. We can't go back at that time, all we can do is reminisce and be thankful that we had a chance to experienced such era.
We are here at todays generation where everything is a little bit different in what we used to do. But we cant do anything about it, all we can do is adapt and adjust. Afterall, what's important is today.
Thank you for reading. 😊