Xenith Archer Weekly Battle Challenge | Splinterlands #185
This week's battle challenge focuses on the Xenith Archer.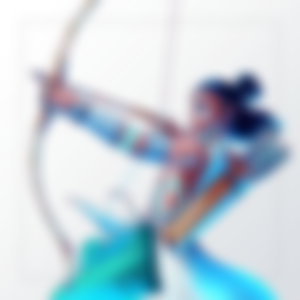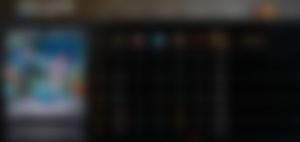 A Chaos Legion rare level monster from the Neutral unit at level 2:
Estimated cost: $1.35

Range attack: 1

Speed: 1

Health: 3
The weekly battles focus on the new Chaos Legion cards, and this week it focuses on the Xenith Archer. You know those scenes from movies where a huge battle is about to commence, and you have many archers at the back of the battle, readying their bows and arrows before unleashing an absolute barrage of arrows. This is what I thought of when I first saw the Xenith Archer, which has anchored my thoughts on it. The Xenith Archer by itself is not that great; low damage, low speed, and decent health, but if it's used in a suitable ruleset (equalizer, reverse speed) or paired up with other monsters, it can be helpful with a meager mana cost of two.
Mana cap: 15

Rulesets(s): Standard
Tarsa: +1 health and +1 melee damage to all friendly monsters.

Exploding Rats: high-speed DPS melee damage to inflict damage quickly.

Chaos Agent: decoy monster with Dodge ability to aid its survivability.

Radiated Scorcher + Scorch Fiend: support melee damage to move into position 1 as soon as Exploding Rats and Chaos Agent falls.

Xenith Archer + Lava Spider: support range archery damage from back of the field.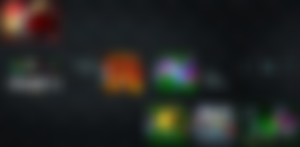 On paper, I thought I had a good strategy - front-load the battle with low mana cost damage monster (Exploding Rats), lure the opposition by attacking Chaos Agent, and proccing its Dodge ability. If these two fell, the Radiated Scorcher and Scorch Fiend will move into position one and do some more damage, all the while the combo of Xenith Archer and Lava Spider would inflict range damage from the back. My opposition had other ideas and obliterated me with high speed and magic damage. Those misses were my undoing, and I had no chance in battle. This battle showcased Xenith Archer's downsides and why speed matters!
I am still puzzled as to why the Zenith Archer is priced so high. Maybe because it's a Neutral unit and the only other Neutral unit range monster with a two-mana cost is the Halfling Alchemist, but purchasing a level one Halfling Alchemist will set you back $48! If you want to venture out to other units, there are many alternatives, and monsters like Naga Assassin are almost a tenth of the cost and have five times the speed compared to the Xenith Archer. I would rather focus on improving collections elsewhere for new players looking for an edge.

Are you new to splinterlands and want to learn to play the game? Check out my Ultimate Guide to Splinterlands: A Collection of Articles and Guides 2021. If you enjoy reading my splinterlands content, please follow and support me by signing up to playing splinterlands through my affiliate link: https://splinterlands.com?ref=mercurial9. We both would have a chance to receive a cool NFT!
---
Thank you for reading, and I hope you have a good rest of the day!
Follow me on these other platforms where I also post my content: Publish0x || Hive || Steem || Read.Cash || Noise.Cash || Twitter || Torum