Life Sapper Weekly Battle Challenge | Splinterlands #207
This week's battle challenge focuses on the Life Sapper.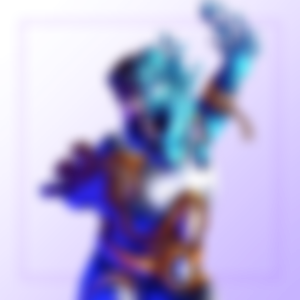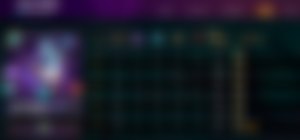 A Chaos Legion edition rare level monster from the Death unit at level 3:
Estimated cost: $2.045

Magic attack: 1

Speed: 3

Health: 3

Life Leech ability - Monster's health increases each time it damages an enemy Monster's health in proportion to the damage dealt.
What do you get when you combine a Dark Mage archetype and the supervillain from the DC comics, Two-Face artwork? Well, that's what I see when I view the painting of the Life Sapper. The Life Sapper seems to be the typical Dark Mage archetype, who can use the magic world's dark art to inflict damage upon its foes. Generally, these character types are squishy due to low health, but they can be devastating in battle by inflicting debuffs on unsuspecting enemies. Also, it can be deployed in many battles and rulesets – it needs enough protection and time to proc Life Leech ability a few times.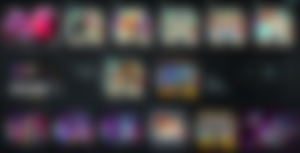 Mana cap: 38

Rulesets(s): Reverse Speed
Thaddius Brood (Summoner): -1 magic damage and -1 health to all enemy monsters.
Harklaw + Gargoya Lion + Sandworm: the DPS 'meatshields'.

Life Sapper: support magic damage.

Lira the Dark + Corpse Fiend: the backline 'meatshields' + DPS range damage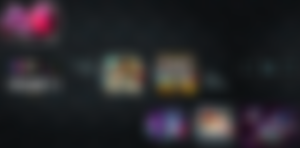 As I alluded to above, the key strategy was to protect the Life Sapper to give it enough time to procure Life Leech multiple times in battle. Therefore, I frontloaded the battle with meat shields that can deliver damage – Harklaw, Gargoya Lion, and Sand Worm and on the other side of Life Sapper, I placed Lira the Dark and Corpse Fiend. This strategy worked a treat and allowed the Life Sapper to Life Leech and increase its health to six! Life Sapper was also able to support the battle by providing support magic damage. Overall, a satisfying victory.
The Life Sapper joins the legions of Life Leech monsters who could all be classified as Dark Mage archetypes. It does bring something unique as being the cheapest Life Leech monster at three mana cost, but it also has the lowest magic damage output and health. I am still unsure if it's worth more Venari Bonesmith, who is currently going for a 2c and can be obtained for free by completing daily focuses and seasonal chest rewards. Therefore, still on the fence if I would be going out to purchase this monster from the market.

Are you new to splinterlands and want to learn to play the game? Check out my Ultimate Guide to Splinterlands: A Collection of Articles and Guides 2021. If you enjoy reading my splinterlands content, please follow and support me by signing up to playing splinterlands through my affiliate link: https://splinterlands.com?ref=mercurial9. We both would have a chance to receive a cool NFT!
---
Thank you for reading, and I hope you have a good rest of the day!
Follow me on these other platforms where I also post my content: Publish0x || Hive || Steem || Read.Cash || Noise.Cash || Twitter || Torum