The future of fan tokens has arrived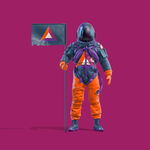 One of my favorite football player Lionel Messi announced last week that he is parting ways with FC Barcelona. This news come off as a surprise to me and to the entire football community around the world. Joining Barcelona football academy at the age of just 13 , Messi indeed has come a long way. He has ended he's service of 21 years at Barcelona to start a new journey at Paris Saint-Germain F.C.
It was just last year that Messi renewed he's contract at Barcelona for another 2 years. But due to the limit on football player's salary within La-Liga , Messi and Barca mutually agreed to separate.
This move comes off as a very good news to the struggling French league Ligue1. Ligue1 had struggled in the past with lack of viewership and when the Covid pandemic hit, it had made things worse for them.
Messi's move not only brings glory to the Ligue 1 but also some glory to the crypto world as well. Earlier this week with Messi's move to Paris saint-Germain , Psg became the first club in the history to have done a portion of the football deal in Cryptocurrency for a high profile marquee player.
The deal consist of a 2 years contract with a salary of 35 million per year. And a possible contract extension to the 3rd year as well. Upon Messi arrival at Psg , Messi was greeted with a welcome package of 35 million which consisted a significant amount of Psg fan tokens. In my opinion this is a great move for the Crypto community as tapping into an already well established billion dollar football sector will bring in so much exposure and adoption rate to the cryptocurrencies .
Psg fan token is an Erc-20 token which are generally asserts that represent proof of membership. This Erc-20 token is created by Socios for Psg. The loyal fans of the club can get hold of these tokens through socios . These fan tokens comes with a lot of utility, for example the token holders get to vote for small decisions within the club like Jersey design, player's vacations destination , the music played in the home stadium. Apart from these, there are additional perks like exclusive player interviews and training videos and other fun activities. If you are a football fanatic you will be drooling right now reading about all these exclusive perks.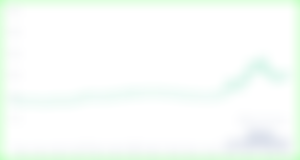 Image & Token details source - Coin marketcap
Psg launched their fan token last year at the price of 5 dollars per token. The max supply of Psg is at 20,000,000 PSG and the current circulating supply is at around 2,906,328 PSG.
Few days back the Psg fan token hit the all time high of 60$ per token. The token has a market capitalization of about $52 million and hit a crazy trading volume of almost 1 billion upon Messi's arrival.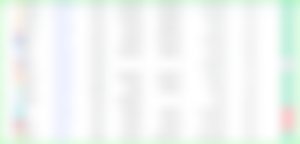 Image source - Coinmarketcap
These fan token are available on various popular exchanges like binance and Hitbtc and at the time of writing this article is trading at about $41.
Socios the company behind the creation of these fan tokens has multiple partnership with various other football clubs like Barcelona , Juventus , Manchester city and Arsenal.
The have also extended their Partnership outside of football to other sports like Cricket, Basketball and the very famous fighting championship UFC .
Socios Ceo Alexandre Dreyfus claims that the the fan token model is very well accepted by the fans and has already generated close to around $200 million for its partners.
In my honest opinion, I am just thrilled by the fact that crypto makes insane ideas like this possible. Economically speaking the fan token model does creates multiple revenue streams for the club issuing it. And as the adoption of fan tokens grow, we may as well see it as a legal tender?! . Who knows ?! Maybe one day I will be buying an el-classico tickets with some Barcelona fan token.
Let me know your thoughts on Messi's departure from Barca. Will the Messi magic continue to prevail in France ?
Thank you for reading.
I often post content around Crypto,Philosophy ,Technology and you can check out my other posts by clicking over here
13/8/2021
@memesdaily