Traveling To South of Cebu then Negros!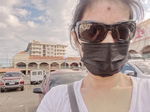 It's been two years since the pandemic started. With previous community lockdowns, travel to other places was limited. If you do travel, you need to accomplish a lot of travel requirements to cross borders. But then restrictions now are lifted. We can now go to places though proper health protocols need to be followed.
After two long years of not being able to visit my father and my siblings in Negros Oriental, last month we were able to pay them a visit. When going home to Negros, we usually took the trip down to south of Cebu then ride a boat to Negros Island.
Let me take you to a road trip to south of Cebu!
We left the house passed 4AM in March 4. Bringing our stuff in our family car, we call her GRL. It was still dark and I was excited to see the sunrise. Our children were also excited! By the way, prior to the trip, my sister came to Cebu for some important personal matters. And now she is riding with us back to Negros.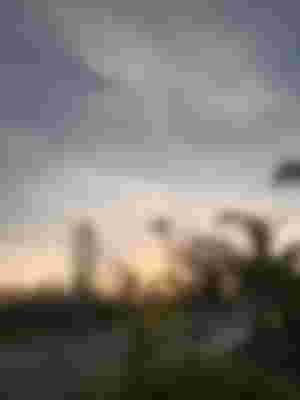 Took this photo somewhere in Carcar, Cebu. We stopped by for pee break. The sun is starting to rise!
I was so happy to see the sun, so round and bright that I took a video.
https://youtube.com/shorts/ZuI1bSDthZo?feature=share
Oh how I love traveling and connect with nature. We were able to see the towns that were also badly hit by typhoon Odette last December. It was very evident in the area that a strong storm has just passed. Trees were down. Other branches were broken. Some house roofs are ruined. But recovery was also evident. That is the important thing now. People are moving forward despite what happened.
Moving on with our trip...
https://youtube.com/shorts/leUX5f8oa4k?feature=share
Passed by several towns and cities.
https://youtube.com/shorts/BwqUqgFK3f0
This in Boljoon, Cebu. Sorry I just took some video clips. We took a 4-hour land trip to the Port of Santander, Cebu for us to cross to Negros. It was a long trip but I enjoyed every bit of it. Just being out and see the beautiful view of the outside world :D.
We are almost at Liloan Port, Santander. The view is just so amazing! Would you agree with me? The weather was so fine!
Then we finally arrived at the port. Had our breakfast in one of the eatery near the sea port. Breathing some fresh sea air now. :)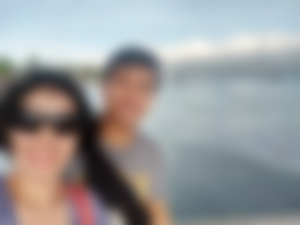 Me and my husband.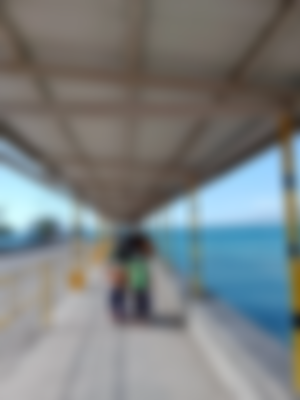 My children and my sister.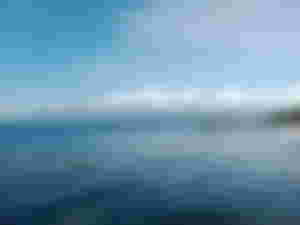 View at Liloan Port, Santander, Cebu. That is Negros Island over there.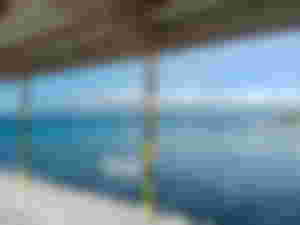 Finally onboard the boat that will bring us to Negros. Our car was also onboard.
It was just a 30-minute-ride on the boat. We left Liloan Port at 9AM and arrived in Negros before 10AM. We then dropped my sister off in their home in Dumaguete and headed to my hometown, Pamplona. Met with my father and my two other brothers and their families. It was a sweet reunion. My bad, I was not able to take a photo of all of us. But we were really happy that we were able to visit my family once again.
Family is important to me and for sure for you too! Even if it will take us many miles or hours to reach them, it will be all worth it. We drove 130+ kilometers by the way to Santander from our home in Cebu City. Another kilometers crossing the sea to Negros and more kilometers to our home in Negros. Then vice versa. :D
Thank you for travelling with us. I hope you also enjoyed the scenery along the way.
Until next time!!
Love,
Met