Thanks to Technology! - Precious Moments Captured!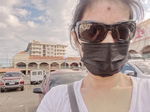 As time goes by, I have noticed that we have accumulated a lot of photos and videos of our growing family. From the ones taken using our past mobiles phones to DSLR camera. Precious memories that needs to be treasured and kept. A while back, I was scanning through my laptop and found these photos of our children when they were younger. It brought back memories of me being new to motherhood. Mother's day is days from now and it makes me feel emotional. :D
Let me show you some of my children's photos when they were cute little ones.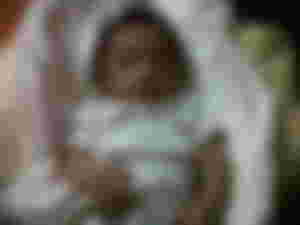 This is our second child when she was weeks old.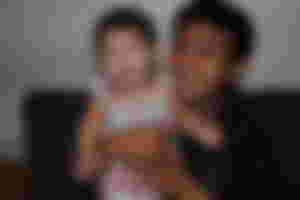 My husband with our eldest daughter. This our first Christmas as parents!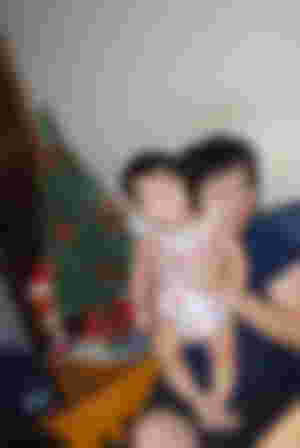 Me with our eldest child on Christmas Day December 2012. Our first Christmas as parents.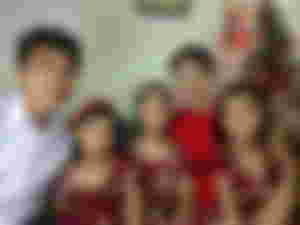 My family, December 2019.
I gathered the photos in my laptop for the mean time because I have not purchased an external hard drive yet. Some of the photos I've uploaded in my Google drive already. I am saving it before our devices will no longer function or the SD Card will get corrupted. :D
I am indeed grateful for technology. For being able to capture these precious moments in our lifetime. I was born in a time were smartphones or digital cameras were not available yet. I don't have photos of me when I was still a baby. Taking photos back then was an expensive thing to do. I am glad that today, we have access to cameras and storage. Unlimited shots! You can delete if you don't like the shot you took. Thanks to technology!! Are you grateful too we live in this time of modern technology? I sure you do!
Thank you for reaching this far. 
Until next time!
Love,
Met