Hello Read.Cash! I'm ME2SELAH!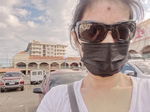 Hi everyone! This is my first ever post and my intro post as well. I have created my account here for several months now but have not started writing.
Now after the long wait, I am introducing myself to this awesome community. I am Methuselah Yuson also known here as @me2selah. I am from Cebu City, Philippines. I am a mother of three girls ages 10, 7 and 5 years old. I have been a stay-at-home mom since our first child was born in 2012. I am loving my role being able to be with our children 24/7. I love music and I love to sing. I also love to cook specially desserts.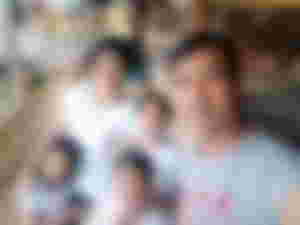 This is me with my family.
While at home with our children, I do a lot of things aside from taking care of them. I write blogs and I am also a food vlogger. I run a Youtube Channel and Facebook page uploading food recipes. Below is one of my recipes.
Here are the links of my channel and page if you want to check it out.
https://www.youtube.com/c/MetsKitchen
https://www.facebook.com/metskitchen/
I also do gardening. We have a small vegetable garden at home. We started it year 2020. It is a container garden. We use recycled bottles and cans as pots. We were able to grow our own food. Harvest may not be much, but enough to add to some of our daily food preparations. And I am grateful we are able to do so.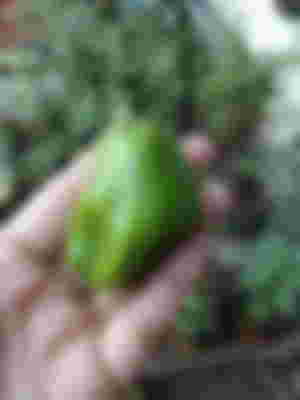 One of our past harvest.

I have also started my yoga journey Eight months ago with my sister as my yoga sister. I am glad every practice I am making progress. I am far from being able to do a lot of poses but little improvement every time is already a success. I am doing yoga for physical and mental health.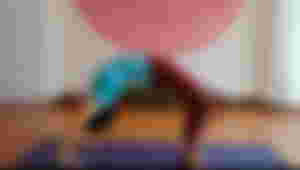 This is me doing the backbends. After 6 months of practicing, I am able to lift my body to this pose. I am happy. I am hoping I will always have the commitment to do regular practice. :)
Me and my family also love to travel and explore nature. Here is one of our travels.
For my upcoming blogs, expect to see some recipes, gardening, yoga, travel and motherhood.
I think this is all for my introduction. Thank you for reaching this far. Until Next time!
Take care!
Love,
@me2selah