The revolution of tokes in Decentralized Finance (DeFi) is growing and it is a sector that little by little is getting into the fight of market digitization. DeFi applications associated with activities such as lending or staking offer users a different way to carry their money without fear of being exposed or retained by a centralized entity.
Already, several exchanges are attending to the madness that has been managed with tokens such as BAND, LINK, ONT, KNC, ZRX among others. Platforms like those of Huobi Poloniex, Binance are opening up to the participation of these tokens for their initial interaction with users. Let's not rule out a more in-depth development involving advanced decentralized applications for the complete concept of achieving financial interaction with this type of tokens backed by underlying assets and demonstrating that this branch of cryptographic digitization has potential and is a producing market worth millions.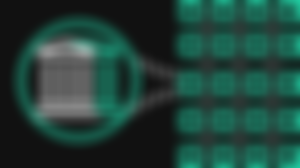 However, it is worth noting that even certain immature initiatives make the DeFi market very harshly criticized for its lack of consistency and seriousness when it comes to replacing the shares of a financial platform that seeks independence from the traditional that we see on the market today. We see examples like Serum (SRM) whose management registered an increase of 1600%, something a bit unstable for some critics and users.
DeFi tokens are moving from favorites to trendsetters in the world of digital assets, all mostly under the tutelage and development within the Ethereum ecosystem.
The DeFi market has been growing, only in 2020 we already have projects that exceed $ 1B blocked. The DeFi are a legitimate value, they offer a service but it must be considered that not all these projects are reliable, some come with the scam label.
These ultimately have an interesting impulse, an impression that must be feared so as not to fall into a void of lost opportunities. I see a high level, a complete breakdown of traditional markets and even cryptographic platforms, not to surpass Bitcoin, but to consider it the real and true step for the worship of cryptocurrencies.
This article can also be found in my Publis0x space under the following link.
https://www.publish0x.com/cryptographic-alchemy/defisto-a-real-adoption-xkkvlmm