There are many ways to obtain Bitcoin, and within these routes there are very original ways to access those satochis, those fractions of digital gold that form a unique intensity of value. The simplicity of the game world offers a very interesting window to obtain classic forms of exchange.
From World of Warcraft to Rune Scape, we always see in the MMOPRG an adventure and plot guide, an escape from that everyday life that overwhelms us and does not help in balancing our finances. In this fast, beautiful and interesting exchange combination you can get a reward system on the battlefield.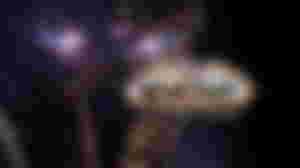 For this type of game, the ways of farming are more than obvious, if you combine that popularity of the game and the mass of participants who fight to obtain that gold, dragon skin or any element within the reward system, it is shown a versatility to be able to sell this type of object for Bitcoin.
But like everything else, it is not always pleasant and it is no secret to anyone that this type of "exchange" has created a lot of controversy, because they announce an unethical way in the competitiveness and dedication of these games. However, this form of digital exchange makes satochis begin to have an interesting nuance that reinforces an alliance in the world of crypto-adventure.
Now, this was already classified as the chronicle of an announced business, worlds, competitions, events, championships, everything we can imagine and associate with a decentralized payment and rewards system that shows initiatives to generate an entire interdimensional payments ecosystem and that introduce a new and improved form of generational balance.
This will be a world to explore and exploit, the MMOPRG, MOBA, MMO, RPG, ARPG, all these game systems will catalog their reward structures fixed at cryptographic rates and it is only the beginning. There is already an introduction within the Etherium ecosystem, and more with the development of DeFi's that point to this multi-universe system.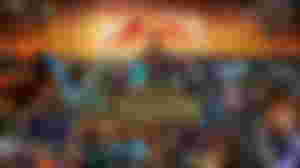 Beyond the integration and fasination that this produces, we must be aware that this injection of genius and disruption will offer a combination of growth for both worlds. I have already written two articles on this topic and how the function of these two worlds is a little explored and researched element. It will be fabulous to see how new events unfold that massify that genius and spontaneity of games for cryptos.
This route of Bitcoin and other alcohols is a very lucrative and beneficial alternative for both sectors of technological evolution.
This article contains its own information and there is no space for palangrism. You can find this writing on my Publish0x blog under the following link.
https://www.publish0x.com/cryptographic-alchemy/between-games-and-bitcoins-xgpdpll