I am worried but keep on moving
September 18, 2023
Hello my read cash family!
How's your first day of this week guys? Hmm, me usual nothing change and I had to be more active especially now I have so many "gastusin".huhuhu!
Months, days and hours are passed too quickly and it's already Ber months guys yehey❗Am I the only one get so excited?
Well, for sure you also think same as me right now hihihi :-)
////////_____________////////
Some things keeps me worry, is when our work will stop and no more savings for future purposes. Daily needs and medicines.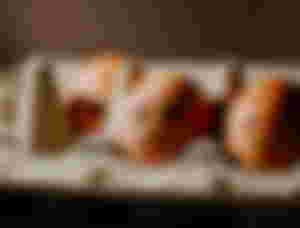 One thing I worried about is that I and my partner has no work this month, our partime job was already done last Saturday and we will wait for another orders from the company if ever the buyers from other countries need more items to be manufactured.
My savings is not enough for the whole month of expenses for our daily needs like food, budget for gasoline for our old motorcycle it is used for sending our daughter in school. And mostly maintenance medicine for my partner. I spend almost 20 dollars a week only for his medicine and Im worried now because I don't have enough money for it.
I don't want to spend my savings because I intend them for the christmas season. I had to think another ways to have income but if ever I really need to use them then I will because it's more important to buy medicine than any other things for Christmas. I know there are better things will come that I should be looking for. Everything happens in life has a purpose. It's good to have a savings incase of Emergency in time like this we dont have work now, I have other options so that we cannot experience much worries.
While writing my piece at this moment, i thought of selling some viands tomorrow and display outside our house so that some bypassers will come to see and buy.
I do cooking and selling viands when Im don't have a lot of things to do in a day just for an extra income. I usually cook common dishes only and the most is some kind of affordable to many.
Final thoughts,
In every situations in life, always positive and think easily in finding ways on how to make a solutions to our problems. We all know that life is never been easy but we have our strength to do and make things possible and come in easy if we just trust ourselves that we can do great things even we are facing troubles and hardships.
That's all for now, Have a great day 💙
The lead image and all photos above were from Unsplash.