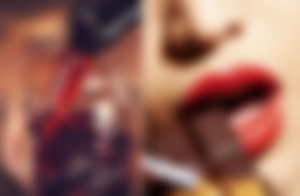 Red wine ոկ chocolate has countless benefits due to a natural chemical called resveratrol.
According to Thinking Humanity, resveratrol is an antioxidant produced by special plants.
Studies show that the most popular source of resveratrol is red wine, and the most common are red grape peel, raw cocoa and dark berries.
Studies published in the journal BMC Cell Biology show that resveratrol can be used to rejuvenate cells.
After exposure to this substance, the cells become not only younger but also more active.
Then, tasting dark chocolate and a glass of red wine, you will feel all the positive effects of resveratrol.