Karine Bagiryan was born in tsarist Russia in 1899, survived a revolution, two world wars, perestroika, and met a dozen rulers. In the Book of Records of Armenia, she is listed as the oldest living person in the world - on March 14, her grandmother turned 121 years old.
Karine outlived not only her peers, but also many children of her peers.
Grandmother and even great-great-grandmother regularly undergo medical examinations. Every year the doctors say the same thing: I'm completely healthy, send me into space tomorrow.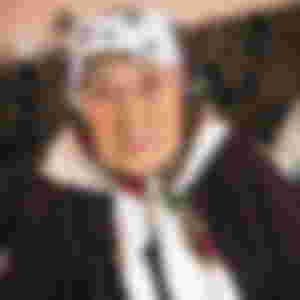 Despite such a long life, Karine Bagiryan rarely left her village and always refused when her children offered her to move to the city. Still, age is age - the children thought. But a long-liver doesn't care about age.
Karine Bagiryan lives in a small wooden house, which was built by her late husband. The old woman is watching the house. In addition to him, she has a vegetable garden - 10 acres, which she processes every year. And Karine also takes care of domestic animals: a cow, two goats and chickens. And the old woman has enough strength for everything.
We came to the centenarian to interview and find out her main secret - how to live so long and not get sick. Already sitting at the table with pies, we understand that Karine Bagiryan has many worries besides us. We do not want to delay her for a long time with our inquiries, and therefore we immediately turn to why we came.
- Karine, you have lived such a long life. Much longer than anyone else. How did you manage it?
- Yes, I have repeatedly told everyone who asked this question (journalists regularly visit the long-liver). It's all about clean vessels. Gurgen taught me this before the war. Gurgen lived in our village, was a herbalist. The whole village came to him for treatment, and people from other villages also came. And in the war he was taken to treat the soldiers and so he did not return. We then lived next door to his house.
In the evenings, they all sat together on the embankment. We talked. He told how and what should be treated. I had a sister then. She had health problems. Her parents treated her blood vessels, and she was on the mend. Since then, we have believed that the vessels are the main thing, why you need to watch. The whole family is watching the vessels. Parents, however, tragically died in 87. And my sister also lived a long time, but less than me. She died at 105. I also always gave instructions to my children that you need to watch your vessels.
Therefore, the secret of longevity is in the vessels, they must be cleaned from time to time. But no one does this, that's why they live a little. This is especially true for urban pensioners. They love to drink pills and think that they will help them. When I was in town with my granddaughter, I was very surprised by this. All patients are already 60 years old. This is how their pills help. One chemistry is continuous. But if they cleaned the vessels, they would be healthy and active, like me.
- Karine, what do you think, if a person with poor health starts cleaning blood vessels, will he be able to live longer?
- Sure! How else? Well, judge for yourself. Blood flows through the vessels, nutrition for all organs. The better the nutrition, the healthier the organs. Human health comes from vascular health. But the vessels become dirty over time. After all, there can be dirt in the blood, and all kinds of indigestible substances that settle in the vessels. They just have nowhere to go. As a result, vessels become contaminated, like pipes with rust. The blood stops flowing to the internal organs. As a result, they starve and get sick. The kidneys, stomach, liver or bladder all suffer from poor blood supply. Even the head. Imagine if, for example, I will stop feeding a cow normally. Yes, she will get sick all at once!
And if the blood supply is improved, the organs will be healthier. Maybe a person, of course, will not live as long as I do, but he will definitely live longer. For 3, 5, and maybe all 10 years. So before everyone was treated, when there were no pills at all, and everyone was healthy.
I just remembered one story. A woman from Gyumri wrote to me. Her husband was terribly tormented by hypertension. Several pre-infarction conditions. The doctors said he would not live long. Buy a place in the cemetery. She asked me, too, how to treat him. Maybe I know what secret. I advised him to clean the vessels. I don't know any more secrets. More than 10 years have passed since then. The man is alive and well and now he has no hypertension at all. The whole family began to clean the vessels after that. And now they congratulate me on my birthday every year. In general, there are many such stories.
Journalists often ask me how I manage to live so much. But apparently no one is listening to me. But in vain! If you clean the blood vessels, you can live a long time and, most importantly, be healthy! After all, living and being sick is not pleasant enough.
- How do you clean the vessels? By yourself? Could you share a recipe with our readers?
- I used to clean it myself. Especially for this, I prepared herbs. I had more strength before. I myself went to the forest and the fields at the right time, dried, then cooked. I cleaned the vessels once every 2 years. More often it is not necessary, because before the vessels do not have time to get dirty. But now I don't collect herbs myself. It is necessary to go to the forest only at a certain time. Each herb has its own harvest time. There are a lot of worries.
I have stopped doing this for 15 years. My oldest daughter lives in Germany. She prescribes me a drug that comes to me by mail. I am now cleaning the vessels with them. Daria, she works for us as a postman, she always brings him home to me. This remedy works even better than herbs. And as you know, there is no longer any strength to collect them. Although she is healthy, her age still makes itself felt. Old age can be slowed down, but it cannot be stopped.
- And what is the name of this drug?
- Oh, I don't even remember. I only remember the color of his packaging, brown-red. But I threw it away. And what is the name, it is better to ask my daughter. I'll give you her phone number, and you call her. True, she lives in Germany, they will probably take a lot of money from you ...
Karine Bagiryan is looking for something in the next room for a long time. And then he brings an already badly worn out notebook - the old woman writes down phone numbers in it the old fashioned way.
We decided to call our daughter in Germany and ask about the drug. The daughter said that she was indeed prescribing a drug for cleaning blood vessels, but the drug was not German, but Armenian. German drugs cannot be sent across the border without certificates. And the Armenian drug is called Mitselix.
We decided to find out about this drug and in general about the procedure for cleaning blood vessels, how useful it is, from a doctor. Mariam Artushyan agreed to answer our questions, head of the Mkhitar Heratsi NCCT, Doctor of Medical Sciences, Professor of the Department of Therapy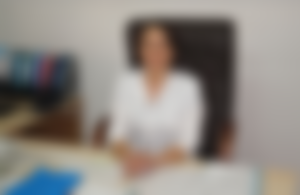 - Mrs. Mariam, tell me is it really useful to clean the vessels?
Over time, more and more doctors come to the conclusion that this is indeed an extremely useful procedure that can not only increase life expectancy, but also improve human health. Today, including abroad, the treatment of various diseases (for example, kidney and liver diseases) is often supplemented with vascular cleaning therapy. Because blood vessels clogged with cholesterol are very bad for health! And I'm not talking about those patients who have cardiovascular diseases or, for example, hypertension. They need to clean the vessels.
- How is the blood vessels cleaning with Micelix?
- This medicine contains a special form of vitamin E called alpha-tocopherol. This substance is able to penetrate into the cholesterol molecules and destroy them from the inside. As a result of the course of taking the drug, the vessels are completely cleared of cholesterol plaque on the walls, in addition, blood clots are resolved. In 96% of cases, after cleaning the vessels, the pressure in patients is normalized.
I would like to show you the statistics of the use of the drug by ordinary patients in our clinic. We carefully record the treatment results. In total, Micelix has treated about 10,000 patients. Here are their results:
Blood pressure has completely stabilized (hypertension has passed) - 99% of respondents
Heart rate normalized - 97% of respondents
Headaches disappeared - 99% of respondents
Vision improved - 74% of respondents
The effectiveness of the treatment of chronic diseases has increased - 92%
Significant improvements in overall health - 99% of those surveyed
That is, as you can see, the results are simply excellent. But this is not surprising.
Micelix itself was developed by the leading Armenian institute - NCCT named after. Mkhitar Heratsi. In addition to alpha-tocopherol, it also contains about 50 vitamins, macro and microelements useful for the heart and blood vessels. I will list some of them
Vitamin C
Strengthens and tones the walls of blood vessels. Reduces the likelihood of developing atherosclerosis and hypertensive crisis
Vitamin A
Normalizes small capillary permeability
Vitamins B1
Strengthens the heart muscle. Prevents heart attack
Vitamin B2
Increases the amount of oxygen in the blood
Vitamin B3
Expands blood vessels, reduces blood pressure immediately after taking
Fibregam
Acacia resin, promotes the elimination of cholesterol and prevents atherosclerosis.
Motherwort extract
Lowers heart rate and lowers blood pressure
Hawthorn
Normalizes vascular tone, work and blood supply to the myocardium, eliminates coronary disorders, arrhythmia
Taurine
An amino acid that relieves vasospasm by acting on the sympathetic nervous system
Magnesium
Reduces cholesterol levels and relaxes the vascular walls
- Karine Bagiryan said that she receives Micelix by mail delivery. Is it so? Can I get it in Armenia?
- Yes it's true. Now the drug Micelix is ​​sold under a preferential program. The preferential program for the health of the population, which finances more than 90% of the cost, will be held from October 7 to October 27 (inclusive) . Anyone living in Armenia can receive the drug. To receive the drug, no certificates are needed - just leave a request forthis site . Micelix is ​​shipped nationwide by post, pay upon receipt.
I recommend to everyone who wants to clean their vessels. The state of health, and health in general, improves after this procedure for everyone.