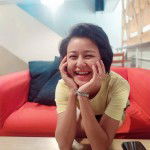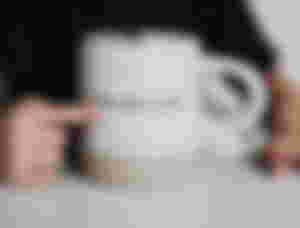 Positive psychology is a branch of science that focuses on the strengths of character and behavior that enable individuals to build a life of meaning and purpose. This researcher in the field of Psychology is looking for what are the elements of a good life? They have also tested ways to increase life satisfaction and mental well-being.
Positive psychology focuses on a life of deep meaning and fulfillment, not happiness alone. Martin Seligman who is often referred to as the father of positive psychology has described several visions of what it means to live a happy life, which is often seen as a pleasant life, a good life, or a life of meaning.
This field of science examines exploring the broad range of experiences and behaviors involved in different versions of the "good life", including positive emotions, meaning, and life goals.
Advocates of positive psychology have also tried to catalog the strengths of character and virtues. The book Character Strengths and Virtues proposes categorizing wisdom and knowledge, courage, humanity, justice, simplicity, and ability.
Although it has many similarities, positive psychology is considered different from other areas of psychology because it focuses on identifying and mental development, not overcoming problems and weaknesses.
Although there are many elements proposed by researchers, the most frequently used is Martin Seligman's PERMA model, namely positive emotions, engagement, relationships, meaning, and achievement.
Positive emotions: although seeking positive emotions on their own is not a very effective way to improve mental well-being, feeling positive emotions is still an important factor.

Engagement: having a sense of involvement, where we often feel lost in time and completely absorbed in something we love, is an important factor of mental well-being.

Positive relationship: humans are social creatures and we depend on relationships with other people to develop. It is important to have deep, meaningful relationships with other people.

Meaning: even a person who seems happy has not necessarily found meaning in his life. When we dedicate ourselves to something bigger than ourselves, we feel an irreplaceable meaning.

Achievement: we develop when we are successful, achieve goals, and are better every day. Without the desire to achieve anything, we miss a piece of the puzzle of mental well-being.
Identifying one's strengths of character such as courage, humanity, and justice is an important step on the path to a good and meaningful life. There are also many positive psychology exercises you can do at home.
For example, the practice of gratitude has been studied by psychologists as a way of increasing happiness. As the name suggests, practicing gratitude involves simple actions such as writing down 3 things for which you are grateful today.
While the focus of positive psychology is on happiness and mental well-being, it is important to know that this does not mean eliminating all negative emotions. A mentally healthy person means having room for the inevitable negative emotions.
Studies show that positive psychology-related exercises such as gratitude increase emotional and social health. It has also been researched that exploration of how developing strengths of character and other mental qualities, such as a sense of meaning in life, contribute to life success.
The sense of meaning in life has been studied to have a positive relationship with life outcomes. For example, research shows that adults who perceive their lives as meaningful tend to have better physical and mental health.
Some common criticisms of positive psychology are the tendency to focus on positive experiences that suppress "essential" negative feelings. Some concepts such as "strength of character" are also poorly defined.