Trade to Earn Strategies with Crypto Bots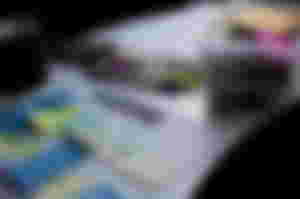 Crypto trading bots automate the process of trading one or more cryptocurrencies on one or more platforms on behalf of the owner or user in the realm of cryptocurrencies. They are employed to increase trading profits and are used to automate trading techniques. We've listed out some strategies, that you can hardcore into your bots.
1. Mean Reversion
The mean reversion approach is based on the simple premise that if a coin's price deviates from its average, it will eventually return to it

This presumption is accurate for both traditional markets and markets for cryptocurrencies

This occurs for a variety of reasons related to market psychology
2. Momentum Trading
A momentum investor evaluates the market's ups and downs based on momentum

The ideal situation is to ride an asset's positive momentum wave and then sell it off as soon as the market momentum changes

The fundamental tenet of this is the conviction that an asset's price will increase above its average before losing momentum and declining

The order in which the buy-in and sell-off occur in this circumstance is crucial
3. Arbitrage
Different exchanges may have different asset prices. The price disparity between markets is the main cause of this

You can benefit by simultaneously buying and selling on exchanges when you use the arbitrage method

You will need to practically simultaneously acquire and sell X in order to benefit from these price differences
4. Naïve Bayes
Machine learning is used by the Naive Bayes trading algorithm to calculate the likelihood of an event

You may aid your bots in determining the proper entry and exit times by providing them with pertinent information
5. Natural Language Processing (NLP)
The price of an asset can fluctuate rapidly in the cryptocurrency market depending on the fundamental news reported in articles, tweets, and other similar information

One can educate their bots to programmatically evaluate words and phrases and analyze the underlying sentiment using NLP programming
REFERENCE:
DISCLOSURE:
None of these articles constitutes financial advice. Articles are highly summarised to make it easy for the reader and save your time, so please DYOR further before putting your hard-earned money into any product mentioned.
Please note that the tech industry evolves rapidly and the info in this article is correct at the time of publishing. As Heraclitus said, "Change is the only constant," so if anything sounds old or off, please holler on the socials or comment here so everyone stays peeled.
Affiliate links may be included in these articles, and signups through these links are highly appreciated. These links support better research and quality writing and help you find the right products with less hassle, so it's a win-win :) Great care is taken to ensure the links are from authentic, non-spammy sources.
Stay up-to-date on the latest stories by signing up for the newsletter. Please don't mark these emails as spam, instead, you can easily unsubscribe.