Top 8 NFT Investment Funds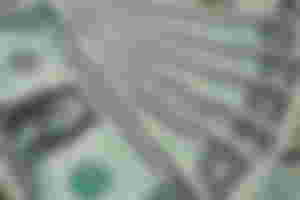 THE WHAT?
Sfermion, an investment company specializing in the metaverse, was established in 2019

By investing in the entrepreneurs, businesses, and protocols building the environments and infrastructure that will serve as the foundations of their digital future, they hope to hasten the emergence of the metaverse
THE WHAT?
They are an investment business that takes a thesis-driven approach to investing in the immersive internet, with a focus on how blockchain technology reimagines how "value" might be created and transmitted

They think non-fungible tokens are the entry point to a successful Web 3.0
THE WHAT?
1confirmation, a top cryptocurrency investment firm with over $1 billion in assets under management, was founded in 2017

With investments in companies like Opensea, Coinbase, dYdX, and many more, 1c focuses on being a great partner for founders while making investments at the cutting edge of the cryptocurrency market
4. NFT Fund (by Wave Financial)
THE WHAT?
Their goal is to serve as a link between conventional asset management and the cutting-edge technology underlying digital assets and blockchain

Wave Financial does this by bringing together creative individuals, intelligent investors, and forward-thinking ideas to assist investors in realizing the full potential of digital assets

All information about their funds, risks, and legal framework is openly disclosed to all investors
THE WHAT?
The Arca NFT Fund I, which had a $50 million maximum and was only accessible to current Arca LPs, was announced today by Arca, an asset management company that specializes in investing in and inventing in digital assets

The Endeavor Fund, an early-stage, closed-end venture fund with a focus on funding creative founders across multiple facets of the ecosystem for digital assets, was introduced by Arca in October
6. Curated
THE WHAT?
NFTs open up a brand-new avenue for internet-scale cultural investment

Curated gathers the best resources and occasionally works directly with the artists who created them

The NFT asset fund Curated, founded by Andrew Jiang and Todd Goldberg, is supported by many of the top investors, developers, and builders in the market right now
THE WHAT?
NFT's are redefining digital ownership rights, as well as how creators are connecting with their communities

There is supporting infrastructure that needs to be constructed in parallel with the expansion of the NFT market

This fund aims to identify the protocols that are advancing the NFT area and creating the required infrastructure

The top teams in the NFT industry will be identified, and they'll work to provide them with the tools they need to thrive in the ecosystem
THE WHAT?
Dean and Maxwell Karlan, a father-and-son team, are the principals of the digital asset investing company Kutoa Capital

They'll be entering the digital market in 2022 and assisting clients with investing in digital assets with an emphasis on non-fungible tokens (NFTs) and cryptocurrencies

Kutoa will employ a wide range of techniques, both short- and long-term, quantitative and subjective, in its goal to become a pioneer in the field of investing in digital assets
REFERENCES:
DISCLOSURE:
None of these articles constitute financial advice. Articles are highly summarised to make it easy for the reader and save your time, so please DYOR further before putting your hard-earned money into any product mentioned.
Please note that the tech industry evolves rapidly and the info in this article is correct at the time of publishing. As Heraclitus said, "Change is the only constant," so if anything sounds old or off, please holler on the socials or comment here so everyone stays peeled.
Affiliate links are included in these articles, and signups through them are highly appreciated. These links support better research, quality writing and help you find products with less hassle and at times with discounts included, so it's a win-win :) Great care is taken to ensure the links are from authentic, non-spammy sources.
Stay up-to-date on the latest stories by signing up for our newsletter. Please don't mark these emails as spam, instead, you can easily unsubscribe, if you feel we are bothering you.
Please do follow, like and engage with all our Medium blogs/publications at these links:
NFTs: https://medium.com/@NiftyRevolution
Crypto: https://medium.com/crypticpedia
Property: https://medium.com/@buypropertyeasy
Software and Tech: https://medium.com/@quanticoresol
If you found our articles beneficial please donate to the ETH crypto address magnolius.eth or via traditional fiat by buying us a coffee at https://www.buymeacoffee.com/niftyrevolution or ko-fi.com/infolius.
We are not eligible for Medium Partnership simply because of our location :( nor are we able to monetize our content in any other way except affiliate links, which isn't so great too. Your donations will be put to good use to help create better content and keep us jolted to strive for the best :)