Top 10 NFT Platforms in the MIDDLE EAST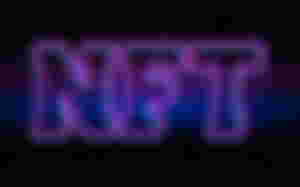 NFT platforms are built by partnerships with governments, companies, and non-profit organizations to support access to digital currency in emerging economies. The NFT market in the Middle East is growing rapidly, with the demand for NFTs from gamers and collectors.
1. BitKeep
THE WHAT?
In a single location, BitKeep unifies Wallet, Swap, NFT Market, DApp, and Discover as the best decentralized multi-chain digital wallet in Asia.

With a user base of approximately five million users spread across 168 countries and territories, BitKeep established a strategic alliance with several of the top 30 main nets, becoming their approved wallet (including Polygon, Solana, BSC, ETH, HECO, OKChain, TRON, Fantom, WAX, IOST, AVAX, and zkSync).

With support for more than 220,000 tokens, 1,000,000 NFTs, 10,000 DApps, and 70+ main nets, BitKeep is committed to building the biggest Web3.0 gateway on the planet.
2. Blockparty
THE WHAT?
Digital products made by your favourite companies and artists.

Create a storefront of your own or gather NFTs.

Our Web 3.0 toolkit enables companies and creators to produce verifiably distinctive, interconnected products that benefit and delight their fans both online and offline.

Create and manage your Non-Fungible Digitally Traceable Unique Items and Multiple Editions (NFTs).

Directly sell or auction your items, or raise awareness of your limited-edition Drop. Receive payment in both USD and ETH.

Flexible Minting on Blockparty, Ethereum, and/or Flow can reduce minting costs and environmental impact.
3. NFT STARS
THE WHAT?
A special collection of goods and services related to artists, fans of digital art, investors, startup founders and musicians.

Every creator included on the platform is either selected by the executive board or voted for by the community, according to the marketplace's strict selection policy.

As a result, each artist using the platform receives genuine unique treatment as well as the team's and the community's undivided attention.
4. NFT-X
THE WHAT?
The platform NFT-X is where digital art is commercialized.

Traditional forms of digital art like songs, images, and movies as well as more contemporary forms like tweets, reels, images of paintings and 3D animations are included.
5. VeVe
THE WHAT?
Limited edition VeVe digital collectables are available for purchase, sale, and trade using the VeVe app.

They can also be upgraded and modified, displayed in virtual showrooms and shared on social media.

To display your digital valuables and to interact with other VeVe collectors worldwide; create and personalize online showrooms.

FPS-style movement in your virtual showrooms through your phone is also possible.

Alternatively, you may use augmented reality to make your showrooms come to life so you can actually walk through them.
6. OKX
THE WHAT?
The market leader in cryptocurrency trading instruments and pairs for investors worldwide is OKX (previously OKEx).

They are the largest reputable cryptocurrency marketplace in the world to buy BTC, ETH, USDT, XRP and many other digital assets with over 20 million traders in more than 200 countries.

Find the best rates and quickest conversions by quickly converting more than 30 local currencies into BTC, ETH, USDT, or other cryptocurrencies using your Visa, Mastercard, or other easy payment options.

OKX provide spot, margin, futures, options, perpetual swaps trading, Defi, lending, and mining services.
7. SolSea
THE WHAT?
8. OpenSea
THE WHAT?
The largest digital market in the world for non-fungible tokens (NFTs), such as ERC721 and ERC1155, and crypto collectibles.

Axies, ENS names, CryptoKitties, Decentraland, and other unique digital assets are available for purchase, sale, and discovery. establishing new economies driven by genuine digital ownership.

The first and biggest marketplace for user-owned digital products, such as collectibles, gaming items, domain names, digital art, and other assets supported by a blockchain, is called OpenSea.

They at OpenSea are eager about a brand-new category of digital products known as a non-fungible token, or NFT.
9. FTX
THE WHAT?
A cryptocurrency exchange created by traders for traders is called FTX.

FTX provides cutting-edge products, such as leveraged tokens, options, volatility products, and derivatives that are top in the market.

They work hard to create a platform that is both reliable for expert trading organizations and user-friendly for newcomers.

FTX is pleased to have partnered and worked together with numerous prime cryptocurrency companies.

The goal when FTX was founded was to support the world's top charitable organisations.
10. Venly
THE WHAT?
Introduce their simple-to-use Wallet services to the users.

Utilize the full potential of their NFT marketplace and technologies.

For their collection of blockchain goods, they support the largest blockchain layers.

They concentrate on tokens, both fungible and non-fungible tokens(NFTs).

Your blockchain project has a trustworthy partner with its robust wallet, minting, and market APIs.
REFERENCES:
DISCLOSURE:
None of these articles constitutes financial advice. Articles are highly summarised to make it easy for the reader and save time, so please DYOR further before putting your hard-earned money into any product mentioned.
Please note that the tech industry evolves rapidly and the info in this article is correct at the time of publishing. As Heraclitus said, "Change is the only constant," so if anything sounds old or off, please holler on the socials or comment here so everyone stays peeled.
Affiliate links are included in these articles, and signups through them are highly appreciated. These links support better research, and quality writing to help you find products with less hassle and at times with discounts included, so it's a win-win :) Great care is taken to ensure the links are from authentic, non-spammy sources.
Stay up-to-date on the latest stories by signing up for our newsletter. Please don't mark these emails as spam, instead, you can easily unsubscribe, if you feel we are bothering you.
Please do follow, like and engage with all our Medium blogs/publications at these links:
NFTs: https://medium.com/@NiftyRevolution
Crypto: https://medium.com/crypticpedia
Property: https://medium.com/@buypropertyeasy
Software and Tech: https://medium.com/@quanticoresol
If you found our articles beneficial please donate to the ETH crypto address magnolius.eth or via traditional fiat by buying us a coffee at https://www.buymeacoffee.com/niftyrevolution or ko-fi.com/infolius.
We are not eligible for Medium Partnership simply because of our location :( nor are we able to monetize our content in any other way except affiliate links, which isn't so great too. Your donations will be put to good use to help create better content and keep us jolted to strive for the best :)