Top 10 NFT Platforms in Europe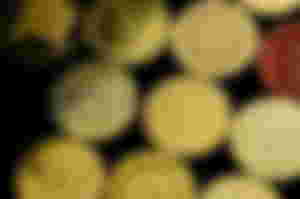 In Europe, NFT marketplace is booming, and there is a lot of money and millions of people watching to enter the expanding NFT market. This article reviews the best NFT platforms in Europe.
1. BitKeep
THE WHAT?
2. Blockparty
THE WHAT?
Blockpartys' Web 3.0 toolkit enables companies and creators to produce verifiably distinctive, interconnected products that benefit and delight their fans both online and offline

Create and manage your NFT -backed Unique Items and Multiple Editions

Directly sell or auction your items, or raise awareness of your own limited-edition Drop

Receive payment in both USD and ETH

Flexible Minting on Blockparty, Ethereum, and/or Flow can lower minting costs and environmental effects
3. NiftyKit
THE WHAT?
NiftyKit provides brands and artists with a straightforward software solution for building smart contracts and NFTs on the Ethereum blockchain

Sell NFTs using your NiftyKit Storefront, Opensea, Rarible, or your personal website. Smart contracts can be made by anyone

No coding or blockchain expertise is required

Without programmers or coding expertise, you may personalize and own your ERC-721 Polygon or Ethereum Mainnet smart contract

Select a smart contract to mint your NFT to, connect your Metamask wallet to confirm, and we'll take care of the rest when you click "Mint NFTs To Your Collections"
4. NFT STARS
THE WHAT?
An Australian NFT marketplace called NFT STARS has amassed a distinctive collection of goods and services geared toward artists, fans of digital art, investors, startup founders, musicians, and NFT players.

Each creator included on the platform is either picked by the executive board or chosen by community vote, which is used in the marketplace's tight selection process

Each artist on the site is given genuine special treatment and receives the team's and the community's full attention
5. ART101.io
THE WHAT?
A website called ART101.io uses generative NFT collections to examine significant artists and movements in 20th-century art

The NFT collection from ART101.io sticks out among the pricey and careless NFT drops

This promotes an NFT collector who is more discriminating
6. NFT-X
THE WHAT?
The platform NFT-X is where digital art is commercialized

It contains classic digital art like movies, images, songs and modern art like 3d animations and images of paintings, tweets, and reels etc
7. Patrn
THE WHAT?
Patrn is a platform for crowdfunding NFTs

Mint NFTs in several editions with your friends, artists, and collectors

Find trendsetters or artists to follow, like, and share creative content, and you gain NFTs

When the target is reached, a multi-edition NFT is produced and airdropped to every contributor

Your NFT is accessible to view and trade on OpenSea after the remainder is paid to the artist
8. VeVe
THE WHAT?
Limited edition VeVe digital collectibles are available for purchase, sale, and trade using the VeVe app

They can also be upgraded and modified, displayed in virtual showrooms and shared on social media

With VeVe, collectors may continue to proudly showcase their collectibles in the digital sphere

To display your digital valuables and to interact with other VeVe collectors worldwide, create and personalize online showrooms.

Move through your virtual showrooms on your phone like an FPS game, or use augmented reality to make your showrooms come to life so you can actually walk through them
9.BakerySwap
THE WHAT?
The first AMM+NFT exchange on Binance Smart Chain is called BakerySwap

Launch your product using BakerySwap, an automated market maker (AMM) model-based decentralized trading platform

Numerous facts point to BakerySwap's swift expansion inside the DEFI ecosystem

In collaboration with Ankr Staking, BakerySwap is launching new farming pools, such as aETH-BETH and aETH-ETH, using the synthetic derivative asset known as aETH

Holders of aETH will be able to gain from acting as liquidity providers thanks to BakerySwap
10. AtomicHub
THE WHAT?
On the eosio blockchain technology, AtomicAssets is a standard for Non Fungible Tokens (NFTs)

Anyone can create and tokenize digital assets using the AtomicAsset standard, as well as buy, sell, and auction them using the AtomicMarket marketplace

Assets are intended to be grouped together in collections, which also manage their rights

They also have a unified schema-compliant data field where you can later add elements like a description or a website URL

This information then enables applications and websites operated by third parties to show more pertinent information about your collection
REFERENCE:
DISCLOSURE:
None of these articles constitutes financial advice. Articles are highly summarised to make it easy for the reader and save your time, so please DYOR further before putting your hard-earned money into any product mentioned.
Please note that the tech industry evolves rapidly and the info in this article is correct at the time of publishing. As Heraclitus said, "Change is the only constant," so if anything sounds old or off, please holler on the socials or comment here so everyone stays peeled.
Affiliate links may be included in these articles, and signups through these links are highly appreciated. These links support better research and quality writing and help you find the right products with less hassle, so it's a win-win :) Great care is taken to ensure the links are from authentic, non-spammy sources.
Stay up-to-date on the latest stories by signing up for the newsletter. Please don't mark these emails as spam, instead, you can easily unsubscribe.