Top 10 NFT Memes that the Space Cannot LET GO of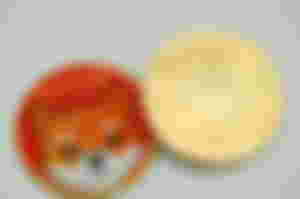 NFT memes are a form of a digital asset class that can be traded on exchanges. They are a way to collect, hold and spend blockchain-based art such as sculpture, paintings, or comics
1. Nyan Cat NFT
THE WHAT?
Chris Torres started the avalanche of meme NFTs in February 2021, he invented the Nyan Cat character and was the first meme maker to market his creations as NFTs

He made history when he sold his rainbow pop-tart cat at auction for nearly $600,000

Torres accurately predicted that this was just the beginning of numerous significant meme NFTs

He claimed on Twitter that the sale had "opened up the flood gates to the future of meme economy in the Crypto universe" at the time it happened
THE WHAT?
One of the first pictures to become a meme in the early 2000s was trollface

It was quickly accepted, understood, and spread online, on September 19, 2008, Carlos Ramirez created the illustration using Microsoft Paint

Before social media, the now-iconic image first gained popularity on 4chan and other forum websites

It appeared as though it would forever be free to go around online, Ramirez nevertheless maintained his claim to the original IP (intellectual property)
THE WHAT?
Following the hype around the Nyan Cat, Ian Davies and Kyle Craven made the decision to try their hand at NFTs and created Bad Luck Brian

This popular "top text, bottom text" meme image features Craven in a real school photo

It has been disseminated through internet culture for more than ten years at this point
THE WHAT?
Tardar Sauce was the kitty's real name, and she lived in Arizona with her owner, Tabatha Bundesen

On September 23, 2012, Bundesen shared an image of the cat on Reddit, which gained widespread attention

And it not only stood the test of time, but also became a complete brand

The cat soon became Friskies' official "spokescat," appearing in the Lifetime Christmas movie "Grumpy Cat's Worst Christmas Ever," and her book reached №7 on The New York Times bestseller list

With that charmingly sour expression, it's little surprise Grumpy Cat is still being shared far and wide years after the image was first uploaded on Reddit
THE WHAT?
Charlie Schmidt shot Keyboard Cat on Betacam in 1984

The musical feline joy, whose real name was Fatso, died in 1987 and did not become a meme until decades later

Schmidt uploaded the video to YouTube over two decades later, in 2007

It was relatively unknown until Brad O'Farrell included it at the end of a blooper video in 2009 when it took off and became a hit

Keyboard Cat was so popular that he inspired ads, a Green Day cover, and a halftime performance at the 2014 Puppy Bowl
THE WHAT?
Blake Boston, 16, is portrayed in the Scumbag Steve meme

Susan Boston, Boston's mother, took the image in 2006

It was later uploaded on MySpace, where it was turned into a meme

Boston claimed that online users searched down his real name, phone number, Facebook profile, and other personal information and sent him harassing messages as a result of his celebrity

There is some upside, though, because Boston minted and sold the image as an NFT in early 2021, earning more than $54,000 at the time of sale
THE WHAT?
Allison Harvard, a Los Angeles-based artist, created the character Creepy Chan

Harvard swiftly became a meme after posting images of herself on 4Chan in 2005

Harvard rose to small celebrity as a result of the meme

It eventually led to her becoming somewhat of an E-girl archetype and being a participant in the reality television show America's Next Top Model in 2009
8. Overly Attached Girlfriend NFT
THE WHAT?
Laina Morris' Overly Attached Girlfriend character has been generating laughs and views throughout the world for nearly ten years

Morris made the video to enter a Justin Bieber contest in which he invited fans to make a "girlfriend" counterpart to his song "Boyfriend"

After being put on YouTube, the video quickly acquired popularity on Reddit

Morris' career as a YouTuber was launched by the viral sensation, and she has now amassed over 1.2 million subscribers
THE WHAT?
Success Kid was, without a question, one of the most popular memes of the early 2000s

The beloved meme was yet another forerunner of the "top text, bottom text" meme period, born from Laney Griner's attempts to take a cheerful image of her then 11-month-old son Sam
THE WHAT?
As with many memes, "Disaster Girl" seems to be the result of being in the right place at the right (or wrong?) time

The meme shows a 4-year-old Zoe Roth watching a house fire in her neighbourhood in January 2005

The photograph exhibited is part of a series taken by Roth's father, who was with her throughout the fire

Years later, in 2008, the image would be shared and became popular
REFERENCES:
DISCLOSURE:
None of these articles constitute financial advice. Articles are highly summarised to make it easy for the reader and save your time, so please DYOR further before putting your hard-earned money into any product mentioned.
Please note that the tech industry evolves rapidly and the info in this article is correct at the time of publishing. As Heraclitus said, "Change is the only constant," so if anything sounds old or off, please holler on the socials or comment here so everyone stays peeled.
Stay up-to-date on the latest stories by signing up for our newsletter. Please don't mark these Affiliate links are included in these articles, and signups through them are highly appreciated. These links support better research, quality writing and help you find products with less hassle and at times with discounts included, so it's a win-win :) Great care is taken to ensure the links are from authentic, non-spammy sources. emails as spam, instead, you can easily unsubscribe, if you feel we are bothering you.
Please do follow, like and engage with all our Medium blogs/publications at these links:
NFTs: https://medium.com/@NiftyRevolution
Crypto: https://medium.com/crypticpedia
Property: https://medium.com/@buypropertyeasy
Software and Tech: https://medium.com/@quanticoresol
If you found our articles beneficial please donate to the ETH crypto address magnolius.eth or via traditional fiat by buying us a coffee at https://www.buymeacoffee.com/niftyrevolution or ko-fi.com/infolius.
We are not eligible for Medium Partnership simply because of our location :( nor are we able to monetize our content in any other way except affiliate links, which isn't so great too. Your donations will be put to good use to help create better content and keep us jolted to strive for the best :)