Top 10 Multi Chain Hot Wallets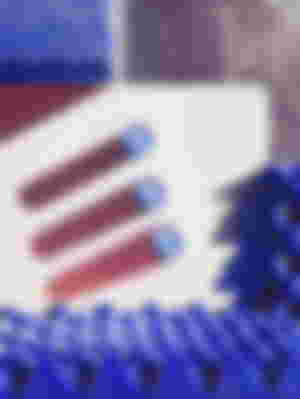 Coinbase Wallet
THE WHAT?
Coinbase Wallet is a self-custody wallet that allows you to have full control over your cryptocurrency

This implies that your wallet's private keys (which signify cryptocurrency ownership) are held on your mobile device rather than on a centralized exchange like Coinbase.com
2. MetaMask
THE WHAT?
MetaMask is an Ethereum and $ERC-20 token management, sending, and receiving digital wallet

To store and exchange $BEP-20 tokens, you can manually add the Binance Smart Chain network to Metamask

By acting as a browser extension, the MetaMask wallet connects a conventional browser like Google Chrome or Firefox to the Ethereum blockchain
3.Electrum
THE WHAT?
By confirming transactions with the simple payment verification (SPV) technique, Electrum  makes effective use of storage space and bandwidth

Because SPV is used, it does not download the entire blockchain

Instead, it uses the Bitcoin network's servers to track transactions

It also enables Electrum to validate transactions more quickly than its rivals

Electrum Like other good wallets, it is compatible with all major desktop operating systems, including Windows, macOS, and Linux
4.Edge Wallet
THE WHAT?
Edge  is a market-leading digital wallet that gives you the simplest and safest method to manage and exchange your cryptocurrency investments

Store Bitcoin and other digital currencies in a single account, each with its own wallet

Edge wallet keeps track of all of your investment plans in one place, eliminating the need for complicated, specialized gear
5. Trust Wallet
THE WHAT?
You retain the keys to your cryptocurrency wallet in a decentralized wallet

Only the user has control over their funds in a user-controlled wallet

Unlike centralized wallets, it has access to DApps

It does not save any personal data

The main purpose is to make cryptocurrency more accessible
6. Exodus
THE WHAT?
Exodus is a user-friendly multi-cryptocurrency wallet with a simple layout

It can be used to store a number of crypto assets, as well as any bespoke $ERC-20 tokens that are currently unsupported

Exodus is a free mobile and desktop wallet that is also completely compatible with Trezor One and Trezor Model T hardware wallets

The wallet distinguishes itself from other bitcoin wallets by focusing on first-time cryptocurrency users
7. Robinhood
THE WHAT?
8. Binance Chain  wallet
THE WHAT?
Binance Wallet is a Binance Smart Chain, and Ethereum crypto wallet

It's a one-stop-shop for storing, exchanging, and earning cryptocurrency

Using the Binance Smart Chain browser plugin, you can send and receive funds on Binance Smart Chain, and Ethereum, as well as cross-chain transactions across both of Binance's blockchains
9. Blockchain.com Wallet
THE WHAT?
A Blockchain.com wallet is a digital wallet that stores and manages Bitcoin, Ether, and other cryptocurrencies

The wallet service supplied by Blockchain.com, a software business founded by Peter Smith and Nicolas Cary, is also known as Blockchain.com Wallet

A Blockchain.com wallet lets users send and receive cryptocurrencies, as well as convert them back into their home currency
10. AtomicDEX
THE WHAT?
AtomicDEX is a non-custodial multi-cryptocurrency wallet and cross-chain, a cross-protocol decentralized exchange built by open-source technology company Komodo

It supports native support for hundreds of blockchain protocols, including both Layer 1 and Layer 2 networks, and is compatible with 99 percent of all cryptocurrencies

Custom $ERC-20, $BEP-20, and $QRC-20 tokens can be added by users

The AtomicDEX app is a software wallet that may be used on a mobile device, a desktop computer, or a web browser
DISCLOSURE:
None of these articles constitute financial advice. The articles are highly summarised to make it easy for the reader and save you time, so please DYOR further before putting your hard-earned money into any product mentioned.
Please note that the tech industry evolves rapidly and the info in this article is correct at the time of publishing. As Heraclitus said, "Change is the only constant", so if anything sounds old or off please holler on the socials or comment here so everyone stays peeled.
Affiliate links may be included in these articles and signups through these links are highly appreciated. These links support better research and quality writing and help you find the right products with less hassle, so it's a win-win :) Great care is taken to ensure the links are from authentic, non-spammy sources.
Stay up to date on the latest stories by signing up for the newsletter. Please don't Instead of marking these emails as spam, you can easily unsubscribe.