Top 10 Decentralized Exchanges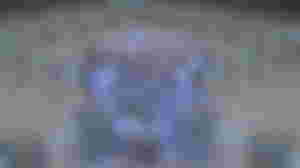 1inch
THE WHAT?
1inch Exchange is a radical new decentralized exchange platform that's actually two things in one:
Decentralized exchange platform
Decentralized exchange aggregator

What's the difference, you ask? The DEX platform side of 1inch refers to how you can easily buy and sell cryptocurrencies on the exchange using a format similar to Uniswap

It's the DEX aggregator component that sets 1inch Exchange apart from its rivals

1inch works by aggregating the liquidity across popular DEXes like Uniswap, Sushi, Balancer, Bancor, and others.

Aggregating, in this case, means 1inch searches the pairs you're trading across all available exchanges for the absolute best prices possible

When it comes time to complete the trade, 1inch splits your order and spreads it across several exchanges and at last, you experience the trade as a single transaction on the user end
2. SushiSwap
THE WHAT ?
SushiSwap is also non-custodial, which means that, unlike centralized exchanges, SushiSwap does not require possession of your tokens in order for you to swap them

SushiSwap, on the other hand, lets users trade trustlessly, peer-to-peer, with liquidity provided by other users

This means that new projects can simply connect to the markets they want as long as someone is prepared to offer the liquidity
3. PancakeSwap
THE WHAT?
PancakeSwap is a BNB Chain native decentralized exchange

In other words, it is similar to established platforms such as UniSwap in that users can swap their coins for other coins without the involvement of a middleman

The sole distinction is that PancakeSwap focuses on BEP20 tokens, a Binance-developed token standard

The BEP20 standard is essentially a checklist of operations that new tokens must be capable of performing in order to be interoperable with the larger Binance ecosystem of dapps, wallets, and other services
4. Bancor
THE WHAT ?
Bancor is the first decentralized trading system, allowing traders, liquidity providers, and developers to participate in a free and open financial marketplace

It is the only decentralized staking technology that lets you to earn money with single-token exposure and complete impermanence loss protection

Bancor was the first DeFi protocol and today, it generates millions of dollars in fees every month for depositors by giving up to 60% $APR on tokens such as $ETH, $WBTC, $LINK, $MATIC, $AAVE, and others

It is a decentralized autonomous organization owned by its community (Bancor DAO) and the open-source Bancor Protocol does not require authorization to use
5. Curve
THE WHAT ?
Curve is an Ethereum-based decentralized exchange liquidity pool designed for exceptionally efficient stablecoin trading

Curve, which launched in January 2020, allows users to trade between stablecoins with little slippage, a low fee algorithm created exclusively for stablecoins, and the ability to earn fees

To create extra money for liquidity providers, the tokens stored by liquidity pools are also delivered behind the scenes to the Compound protocol or iearn finance
6. Balancer
THE WHAT ?
Balance is a DeFi protocol that is also described as an 'automatic market maker'

Instead of using order books to handle trades, it swaps one asset for another using user-created liquidity pools

The Balancer ($BAL) token allows users to assist govern the network
7. Uniswap
THE WHAT?
The Uniswap protocol is a peer-to-peer mechanism for trading Ethereum blockchain coins ($ERC-20 Tokens)

The Uniswap protocol is defined by Ethereum-based smart contracts that are immutable, durable, and non-upgradable

It is intended to facilitate trades without the use of trusted intermediaries who may selectively restrict access

The Uniswap protocol is intended to be resistant to censorship, secure, and self-custodial, the code is available for everyone to read and verify
8. QuickSwap
THE WHAT?
QuickSwap is a Uniswap fork that runs on the Polygon network (previously Matic Network), an Ethereum Layer-2 scaling solution

Polygon has lower transaction fees than the Ethereum mainnet, allowing QuickSwap to enable token swaps at a lesser cost than exchanges like as Uniswap v2

QuickSwap's token, QUICK, grants users protocol governance rights
9. Smartlink
THE WHAT?
Smartlink is building a sustainable ecosystem of decentralized and scalable applications to support new economic paradigms

A decentralized escrow platform that allows for trustless and secure transactions anywhere in the world

Based on escrow smart contracts, a crypto-native marketplace for digital assets, goods, and services

Tezos modular design is used to build a safe and scalable DeFi ecosystem
10. Trader Joe
THE WHAT?
Trader Joe is a decentralized trading platform that is native to the Avalanche blockchain

Trader Joe develops quickly and safely, with the goal of serving the DeFi community

Increase your yield-generating activities under one fully integrated roof, giving you a one-of-a-kind, innovative, and easily accessible DeFi experience

Distribute the platform income created through Swaps. All Swap fee money (0.30 percent) generated by the protocol is dispersed to Liquidity Providers (0.25 percent) and xJOE stakeholders (0.05 percent )

Users adore us because, with our entertaining and engaging features, they provide the finest user experience on Avalanche
DISCLOSURE:
None of these articles constitutes financial advice. Articles are highly summarised to make it easy for the reader and save your time, so please DYOR further before putting your hard-earned money into any product mentioned.
Please note that the tech industry evolves rapidly and the info in this article is correct at the time of publishing. As Heraclitus said, "Change is the only constant", so if anything sounds old or off please holler on the socials or comment here so everyone stays peeled.
Affiliate links may be included in these articles and signups through these links are highly appreciated. These links support better research and quality writing and help you find the right products with less hassle, so it's a win-win :) Great care is taken to ensure the links are from authentic, non-spammy sources.
Stay updated on the latest stories by signing up for the newsletter. Please don't mark these emails as spam, instead, you can easily unsubscribe.
Join Coinmonks Telegram Channel and Youtube Channel learn about crypto trading and investing