Top 10 Crypto Movies to Add to Your Watchlist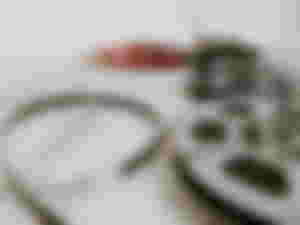 Watching cryptocurrency movies is one of the most entertaining ways to learn about cryptocurrencies in today's world. You can enjoy the storyline and the essential elements of the crypto information presented in crypto movies. Adding these movies to your watchlist will give you a fun experience plus a chance to learn more about crypto.
1. Trust Machine: The Story of Blockchain
Despite the fact that movies frequently discuss bitcoin and other cryptocurrencies, very less is spoken about blockchain technology and its applications

The incredible technology known as blockchain is revolutionizing the security and preservation of online material

Therefore, Trust Machine: The Story of Blockchain was developed to celebrate its incredible mechanism

Viewers can have a comprehensive understanding of the blockchain network, including its history, development process, global applications, etc. by watching the film

This film walks you through the benefits of distributed ledger technology and presents some expert viewpoints personally
2. Bitcoin: The End Of Money As We Know It
Bitcoin: The End Of Money As We Know was published in 2015

It discusses money, cryptocurrencies, and how they work

The one-hour documentary film walks viewers through the history of bitcoin and explains how it developed to become so popular in today's financial world

The film also spends a fair amount of time criticizing the government's and banks' dubious views on money

It examines how inflation can result from the government's control over money creation

This film includes interviews with well-known individuals who have testified about bitcoin, like Roger and Vitalik Buterin
3. Netflix Explained: Cryptocurrency
This 15-minute explainer video is for you if you want to learn about bitcoin but aren't entirely into full-length movies

This short film is a part of a series that offers concise treatments of a variety of subjects

It gently walks you through the fundamentals of cryptocurrencies and describes the universe in which they operate
4. Life on Bitcoin
We can't dispute the fact that cryptocurrencies are still not quite mainstream even though they are continually praised for their diverse variety of applications

Particularly in 2014, when Bitcoin had only been in existence for six years, many investors found it incredibly difficult to convince people to understand and accept bitcoin as a payment

Austin and Beccy Craig, two young individuals, attempt to use bitcoin for trading in the book Life on Bitcoin

They accept the challenge to go 100 days using just bitcoin

As the pair tries to persuade others to accept bitcoin payments, the movie also has a humorous aspect
5. The Rise and Rise of Bitcoin
For cryptocurrency investors, the previous year has been wonderful, with many riding the rising wind

Even while it is obvious that bitcoin will become popular, very few people actually discuss how it works and how it came to hold such a prestigious position in society

As a result, The Rise and Rise of Bitcoin recounts bitcoin's struggle and eventual triumph
6. Banking on Bitcoin
The core decentralized concept is giving rise to a number of innovative ideas, including cryptocurrency banks and bitcoin ATMs

But despite its widespread use and popularity, many people are still only beginning to learn about bitcoin

The film Banking on Bitcoin makes fun of real-world uses of bitcoin while describing its future
7. Crypto
A hardcore crypto movie that was released in 2019 titled Crypto discusses the speculative aspect of digital currencies

Although bitcoin is frequently praised for its incredible encryption, there are concerns that it may open the door to unwanted and illegal operations

That is the storyline of the film "Crypto"

The crime thriller explores the dark side of cryptocurrencies and presents a number of unexpected situations
8. CRYPTOPIA- Bitcoin and the Future of the Internet
A more or less refined version of Torsten Hoffmann's earlier work of the same name, CRYPTOPIA- Bitcoin and the Future of the Internet

He addresses problems, conflicts, and other development-related concerns while attempting to give an overview of how the bitcoin ecosystem functions

The movie makes use of important insights that matter in long-term investments rather than providing a simple introduction
9. I am Satoshi
The originator of bitcoin, Satoshi, is constantly under suspicion

We have been using bitcoin for ten years, yet we still don't know who the developers are or what their background is

Even the identity of Satoshi, who worked to create the blockchain network, is still a mystery

An in-depth understanding of Satoshi and bitcoin is attempted in this 53-minute film
10. The Bitcoin Experiment
Bitcoin's legality is frequently contested around the world, particularly by governments

The digital currency still makes an effort to shatter preconceptions by somehow entering daily life and becoming a widespread form of exchange

The Bitcoin Experiment depicts a social experiment on the legality of bitcoin

The production team takes a flight to Scandinavia as part of that, which they used as an illustration of the practical use of digital currency in everyday life
REFERENCE:
DISCLOSURE:
None of these articles constitutes financial advice. Articles are highly summarised to make it easy for the reader and save your time, so please DYOR further before putting your hard-earned money into any product mentioned.
Please note that the tech industry evolves rapidly and the info in this article is correct at the time of publishing. As Heraclitus said, "Change is the only constant," so if anything sounds old or off, please holler on the socials or comment here so everyone stays peeled.
Affiliate links may be included in these articles, and signups through these links are highly appreciated. These links support better research and quality writing and help you find the right products with less hassle, so it's a win-win :) Great care is taken to ensure the links are from authentic, non-spammy sources.
Stay up-to-date on the latest stories by signing up for the newsletter. Please don't mark these emails as spam, instead, you can easily unsubscribe.