Top 10 Crypto Domain Name Sales 2022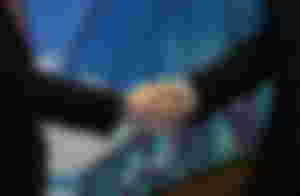 Crypto Domain Name is a personal site that uses a custom domain name and works with Crypto Domain Name to help better the crypto community at large and we strive to provide the best prices possible for every single domain name sale. Our goal is to offer a service which is both affordable and effective.
1. Eth.com — $2 million
THE WHAT?
Eth.com sold at Moniker for $19,800 almost exactly ten years ago.

The brand was renamed as the famous Odebrecht Agroindustrial in 2013 when the name was sold to ETH Bioenergia.

The domain appears to have entered privacy protection at the end of 2016 and was subsequently sold for $2 million in a deal disclosed in October 2017, according to WHOIS records.

The development of the Ethereum token ETH gave the three-letter domain a valuable new significance.

As of this writing, ETH.com is unresolved and the new owner's identity is unknown.
2. CryptoWorld.com — $195,000
THE WHAT?
Prior to the current cryptocurrency name craze, domain trader and DomainMarket.com founder, Mike Mann, reportedly acquired CryptoWorld.com in 2011 for just $15.

Based on the demand for crypto names, it appears from archived screenshots that Mike gradually raised the price of CryptoWorld.com.

For instance, the name was just $9,888 on October 30th, 2016.

Mike Mann recently disclosed that Binance has acquired this name.
3. CryptoRate.com — $99,888
THE WHAT?
On December 31st, 2017, CryptoRate.com, which was founded in 2013 was sold.

Zayed AlNehayan of Abu Dhabi is the new owner, according to WHOIS.

There is a connection between the PO Box address and the Abu Dhabi ruling family's Al Nayhan, according to WHOIS records.

Although the domain currently has no visible website, DomainIQ displays a number of other bitcoin domain names linked to the registrant's email address.
4. BitForex.com — $65,000
THE WHAT?
2018 also included the selling of BitForex.com.

BitForex.com is currently showing a simple "under construction" page promising a Bitcoin trading platform after another sale at Undeveloped was successfully completed.

The BitForex keyword is used by numerous websites; it is not yet known if this was an upgrade or a purchase for a completely new enterprise.

The name is currently protected by privacy laws.
5. CryptoNews.com — $50,536
THE WHAT?
Numerous blogs have appeared as a result of the growing popularity of cryptocurrencies to offer comments on the sector.

Websites like Alts.com, run by Francois Carillo, are great at compiling news from blogs all around the world.

But this domain, which was purchased at @Sedo in August 2017, is ideal for developing into a resource that leads its field.

There is now nothing visible under the name other than a window asking for a password.

It's interesting to note that NameJet previously sold CryptoNews.com for only $900 in April 2016.
6. BitcoinCash.org — $48,888
THE WHAT?
The name was only registered in March 2017, and just four months later, according to WHOIS, it was quickly sold for $48,888.

Following a cryptocurrency split in August 2017 caused by some Bitcoin community members having negative opinions on the decision to offer a new upgrade proposal, Bitcoin Cash was created.

A single-page website with much information about Bitcoin Cash is now hosted on the BitcoinCash.org domain, which appears to have been purchased by the project's creators.
7. PayEther.com — $45,000
THE WHAT?
PayEther.com was sold for $45,000 via Sedo in another transaction.

The creation of the Ethereum network has given ether a new common meaning.

The "fuel" that powers Ethereum, according to the official Ethereum website, is called Ether.

Since the WHOIS information is protected by privacy and PayEther.com resolves to a parked page, there are no current hints as to who the owner of the domain is.
8. GlobalCoin.com — $35,516
THE WHAT?
GlobalCoin.com was sold before the end of 2017 and closed through the domain marketplace Sedo.

This "coin" keyword sale, which just beat out the 2014 Bitcoin.com.au sale, was the sixth largest "coin" keyword sale overall, according to NameBio.

Someone from Shanghai, China purchased the GlobalCoin.com domain.

The website's domain forwards to a parked page as of the time of publication.
9. CryptoTrading.com — $35,000
THE WHAT?
Based on comparable sales from the previous year, it appears the owner was able to negotiate a higher price.

Nevertheless, the name was sold via the Undeveloped marketplace at the beginning of 2018.

The 2012 domain name CryptoTrading.com already has a simple website that seems to indicate that William Thomas, the creator of the British website CryptoMate.co.uk, is the new owner of CryptoTrading.com.
10. CryptoBank.com — $125,000
THE WHAT?
The website Undeveloped, a domain marketplace, said in April 2017 that it has sold the domain name CryptoBank.com for $125,000.

The domain is still not showing a website nine months after registration.

Craig Ellis, a co-founder of Triangl, is listed as the domain's owner in the WHOIS database.

Craig, a former AFL football player, founded the swimwear company in 2012.

By 2015, sales had increased to $45 million.
REFERENCES:
DISCLOSURE:
None of these articles constitute financial advice. Articles are highly summarised to make it easy for the reader and save your time, so please DYOR further before putting your hard-earned money into any product mentioned.
Please note that the tech industry evolves rapidly and the info in this article is correct at the time of publishing. As Heraclitus said, "Change is the only constant," so if anything sounds old or off, please holler on the socials or comment here so everyone stays peeled.
Affiliate links are included in these articles, and signups through them are highly appreciated. These links support better research, quality writing and help you find products with less hassle and at times with discounts included, so it's a win-win :) Great care is taken to ensure the links are from authentic, non-spammy sources.
Stay up-to-date on the latest stories by signing up for our newsletter. Please don't mark these emails as spam, instead, you can easily unsubscribe, if you feel we are bothering you.
Please do follow, like and engage with all our Medium blogs/publications at these links:
NFTs: https://medium.com/@NiftyRevolution
Crypto: https://medium.com/crypticpedia
Property: https://medium.com/@buypropertyeasy
Software and Tech: https://medium.com/@quanticoresol
If you found our articles beneficial please donate to the ETH crypto address magnolius.eth or via traditional fiat by buying us a coffee at https://www.buymeacoffee.com/niftyrevolution or ko-fi.com/infolius.
We are not eligible for Medium Partnership simply because of our location :( nor are we able to monetize our content in any other way except affiliate links, which isn't so great too. Your donations will be put to good use to help create better content and keep us jolted to strive for the best :)