Top 10 Big Brands That Have embraced the NFT revolution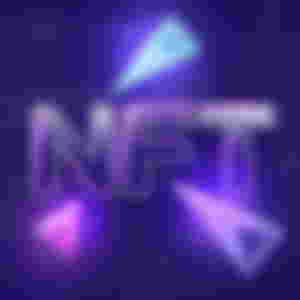 Big brands are embracing the revolution in virtual assets. NFTs are computer-generated digital items that can be traded on Blockchain platforms. In this article, we look at what brands are doing to embrace the new technology with NFT's.
1. Adidas
THE WHAT?
2. Lamborghini
THE WHAT?
3. Coca-Cola
THE WHAT?
4. Nike
THE WHAT?
THE WHAT?
6. Samsung
THE WHAT?
7. Pepsi
THE WHAT?
8. McDonald's
THE WHAT?
9. Burger King
THE WHAT?
10. Ray-Ban
THE WHAT?
REFERENCES:
DISCLOSURE:
None of these articles constitute financial advice. Articles are highly summarised to make it easy for the reader and save your time, so please DYOR further before putting your hard-earned money into any product mentioned.
Please note that the tech industry evolves rapidly and the info in this article is correct at the time of publishing. As Heraclitus said, "Change is the only constant," so if anything sounds old or off, please holler on the socials or comment here so everyone stays peeled.
Stay up-to-date on the latest stories by signing up for our newsletter. Please don't mark theseAffiliate links are included in these articles, and signups through them are highly appreciated. These links support better research, quality writing and help you find products with less hassle and at times with discounts included, so it's a win-win :) Great care is taken to ensure the links are from authentic, non-spammy sources. emails as spam, instead, you can easily unsubscribe, if you feel we are bothering you.
Please do follow, like and engage with all our Medium blogs/publications at these links:
NFTs: https://medium.com/@NiftyRevolution
Crypto: https://medium.com/crypticpedia
Property: https://medium.com/@buypropertyeasy
Software and Tech: https://medium.com/@quanticoresol
If you found our articles beneficial please donate to the ETH crypto address magnolius.eth or via traditional fiat by buying us a coffee at https://www.buymeacoffee.com/niftyrevolution or ko-fi.com/infolius.
We are not eligible for Medium Partnership simply because of our location :( nor are we able to monetize our content in any other way except affiliate links, which isn't so great too. Your donations will be put to good use to help create better content and keep us jolted to strive for the best :)